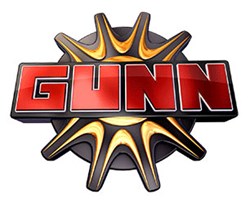 One Simple Price
Antonio, TX (PRWEB) August 08, 2013
Once in while an announcement goes out to the public that changes the very perspective of an entire industry, and causes critics and enthusiasts to stand up and take notice.
That's precisely what happened when Consumer Reports recently gave the 2014 Chevrolet Impala their highest-score overall for a domestic sedan. After 20 years of Japanese and European dominance, the Impala's score is another indicator of what many are calling a resurgence of American superiority in the US car market. The timing couldn't be better for Chevy. If this is an indication of a brighter future for the industry as a whole, than it's nice to know that an iconic American brand like Chevrolet is leading the way.
When the Impala was first introduced by Chevrolet, it initially received poor reviews by Consumer Reports who rated the large sized sedan at the bottom of its class. It didn't garner enough respect to receive CR's Recommendation. Some critics say their reporting carries too much weight. Founded in 1936 as a response to advertising and mass media, it gave consumers a way to educate themselves and to make better informed choices.
Consumers are better informed than ever thanks to resources on the web like reviews and ratings. Industry giants, like Consumer Reports carry considerable weight with their reviews and can have an effect on what consumers purchase.
The review has done more than just boost the confidence of Chevrolet, it has marked another milestone on the road to recovery for the health of the US auto industry. It signals a new chapter for American automotive quality and ingenuity.
At Gunn Chevrolet in San Antonio, everyone is looking to the future of GM and what it will roll out next.