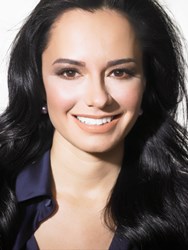 New York, NY (PRWEB) August 12, 2013
With summer coming to a close, and the holiday season just around the corner, its time to start thinking about slimming down before those holiday dinners start piling up. Hot New York dermatologist Dr. Lisa Airan shows her patients what is cool with fat-freezing! Better than liposuction with no needles, surgery or downtime, a CoolSculpting® by ZELTIQ™ treatment in NYC will specifically target underlying fat, leaving surface skin tissue unaffected.
Dr. Lisa Airan has a reputation as a leading cosmetic dermatologist in New York City, so when ZELTIQ became an FDA- cleared process, Dr. Airan was one of the first physicians in Manhattan to offer this innovative service to her patients. Procedures last about one to two hours; they are safe and extremely comfortable. Patients enjoy a reduction of fat in the treated area after one visit, no incisions, no anesthesia; patients can reduce the fat layer without harming the skin or other tissues. This device-based procedure is designed for use in a medical office specializing in cosmetic procedures, such as Dr. Airan's prominent Upper East Side cosmetic practice.
Body contouring with CoolSculpting in NYC is precisely controlled, targeting and eliminating those pesky fat cells without damage to your skin. This non-invasive procedure has literally no downtime and patients often pass the time working on their laptops, listening to music, or enjoying a quiet nap. After one treatment, your body does the rest as the crystallized fat cells break down and are naturally eliminated. Immediately following your CoolSculpting you get on with your busy day.
Patients may start to see changes as quickly as three weeks after their treatment, and will experience the most dramatic results after two months. But their body will still be flushing fat cells at that time, and will continue doing so for up to four months.
Dr. Lisa Airan is a board-certified dermatologist providing Manhattan and New York City patients with world-class dermatological services. The focus of her practice is on advanced treatments in aesthetic dermatology. Dr. Airan earned her medical degree from Northwestern University and received advanced training through a fellowship in Mohs micrographic surgery at Washington University. Widely regarded as an industry leader and skin care expert, Dr. Airan has been featured in countless magazines and newspapers, and has made appearances on Oprah, Vogue, Elle, the Wall Street Journal, Good Morning America, NBC's The Today Show, CNN, and MSNBC. She is board-certified by the American Board of Dermatology.