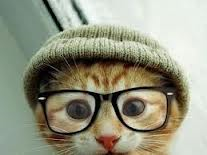 Your Emergency is our Urgency
Baltimore, MD (PRWEB) August 08, 2013
It is important to know when you are due for an eye exam. Children five years or younger will have their vision checked by their pediatrician. A first real eye exam should be scheduled between the ages of three and five. School aged children should have their vision checked before they enter first grade. Have your child's vision rechecked every two years. Adults should have their vision checked once in there 20's and twice in their 30's. If you fall between the ages 40 and 65, it is important to have to check your vision every 2-4 years. After age 65, your eyes need to be checked every 1-2 years. These guidelines are intended for healthy individuals. If you have vision problems or a family history, you should have your vision checked more often.
There are precautions one can take to prevent long-term issues. When washing your face, use a clean towel to wipe your eyes to prevent infection. Do not use others eye medication or glasses. Consume Vitamin A and proteins. Keep hairsprays away from eyes. If you are constantly looking at a screen, take breaks to rest your eyes. Do not read in a moving vehicle or bed. When out in the sun, be sure to use UV protected sunglasses.
ServiceMaster by Singer is a full service restoration company serving the Baltimore Washington Metropolitan areas for over a decade. We are a leading restoration company providing Water Mitigation, Fire Damage Restoration, Mold Remediation, Complete Construction Services, Storm Damage Restoration, Crime – Trauma Cleaning, Hoarder Cleaning, and Residential and Commercial Cleaning Services. Call for more info: 855-5-Singer.