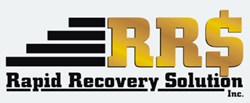 Bohemia, NY (PRWEB) August 08, 2013
On August 8, Rapid Recovery Solution comments on an article published by CBS Money Watch on August 1, 2013 titled "Study: Student debt makes you poorer", regarding the fact that people who have student loans may be in a lifetime of debt leading to a call from a collection agency.
People are taught that after high school we are expected to continue on to college to gain more financial security in the future. That theory is fine if the student has the means to pay for the school without resorting to loans. In the article "Study: Student Debt Makes You Poorer" by CBS Money Watch, Charles Wilbanks states, "$1 trillion in outstanding student loan debt in the U.S. will lead to total lifetime wealth loss of $4 trillion for indebted households."
"This will create a large populous of delinquent payments on student loans," says John Monderine, CEO of collection agency Rapid Recovery Solution. "Getting a college degree is supposed to be the way to financial stability, not to the doors of a collection services company. It's a strange and different world when the person that puts in the time and effort to better themselves, and having the opposite happen," he continued.
The article continues to quote economist Robert Hiltonsmith, "A comprehensive solution to the student debt crisis is needed, but enacting a series of proposals that individually address the worst aspects of the trends -- reducing interest rates for future borrowers, refinancing existing student loan debt at a lower interest rate and reforming bankruptcy laws to allow for the discharge of student debt -- would together have a significant impact," he said. "And action needs to happen now, before the country's student debt burden reaches yet another terrible milestone."
That all seems like a very good plan but let's see how everyone ends up.
Founded in 2006, Rapid Recovery Solution, Inc. is headquartered at the highest point of beautiful Long Island. Rapid Recovery Collection Agency is committed to recovering your funds. We believe that every debtor has the ability to pay if motivated correctly. We DO NOT alienate the debtors; we attempt to align with them and offer a number of ways to resolve not only your debt but also all their debts.