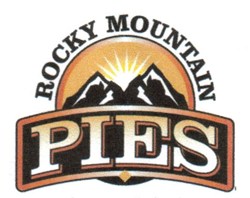 With the upcoming season, the rate of production increases exponentially.
Salt Lake City, Utah (PRWEB) August 08, 2013
As the summer draws to a close and school starts back up, RMP is diverting their attention from their summer flavors to their fall specials. With an emphasis on holiday desserts, especially Thanksgiving and Christmas themes, the reintroduction of beloved favorites is highly anticipated. For the nationwide pie manufacturers, they are entering into their busy season, where the demand for comforting fruit pies and tasty pastries is high. The increase in customer interest means an increase in production.
Even with a high production rate during the holiday season, the dessert suppliers pride themselves on the quality of their products. RMP's large plant, located in Salt Lake City provides upwards of 100,000 pastries per day during this upcoming time of year. Maintaining old fashioned baking techniques allows them to produce pastries with rich, flaky crusts and mouth-watering fillings of fresh fruit, cream, or whipped meringue. The high standards placed on their products have made them commonplace among grocers, bakers and food buyers across the nation.
Customers also seem to appreciate the homemade taste and effort put into the pastries; they are some of the best selling desserts in the nation. Consumers are also showing their anticipation for Rocky Mountain signature flavors that are returning in the fall. Already, the pie manufacturers are getting requests for Pumpkin Streusel and Sweet Potato Soufflé. Their holiday fruit pies are a popular staple throughout the year; traditional apple being the biggest seller. Pecan, pumpkin and apple crumb are holiday additions that are sure to please every year. Their holiday selections are infused with the tastes associated with the fall season, causing the tantalizing smell of pumpkin and cinnamon to waft through the production line.
"Fall season seems to be a busy time for dessert suppliers everywhere," say Mark (Par) Grandinetti, owner of RMP. "As holidays approach, people seem more inclined to indulge. Rocky Mountain focuses on providing quality products that anyone can enjoy. Our cream and fruit pies are great options for people who don't want to bake or don't have the time, but still want a taste of that holiday flavor."
The anticipation for delectable desserts seems to rise at the same rate that temperature drops. More people are inclined to indulge in a tasty treat during the colder months and RMP provides a wide selection for all the world's pastry lovers. With over 600 flavors of delectable treats to choose from, the pie manufacturers demonstrate their dedication to making all their consumers happy. For more information about their flavors or holiday selection, visit their website at http://www.rockymountainpies.com.