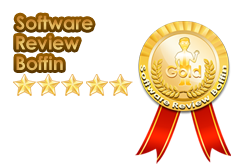 Having reliable, high-quality image editing software proves to be the next immediate requirement of a photography enthusiast, as image editing software provide photographers with the much-needed finishing touches that can really make all the difference to
New York City, NY (PRWEB) August 16, 2013
The Boffin editors published today their recommended image editing software that are available to the public without any cost. The Boffin editors have evaluated numerous free image editing software for efficiency, reliability, range of features and user-friendliness and generated their own top list. This list includes Paint.Net, Photoscape and PixBuilder Studio to name a few.
With the cost of DSLR cameras and other professional cameras dropping significantly, photography is taken up by many people as a creative hobby. Having reliable, high-quality image editing software proves to be the next immediate requirement of a photography enthusiast, as image editing software provide photographers with the much-needed finishing touches that can really make all the difference to their images' appeal.
To that end, Boffin has compiled a list of top no-cost image editing software users can download and use immediately, no license key or fee required for any of them.
First in the just published list of no-cost image editing software is Paint.Net, a reliable and competent software that lets users edit more than one image at any moment. The Boffin editors praised the software's user-friendly interface that structures images as thumbnails rather than in text lists. The editors at Boffin were rather impressed by a premium tool offered by the software, called layers, a feature otherwise only found in pay-and-download software.
PixBuilder Studio is another top pick by the Boffin editors which also features the layers tool. The software is according to Boffin, one of the most complete and quality no-cost image editing software. As they report, Pix Builder Studio provides the full range of tools and image editing effects as well as 8BF filter plug-ins so that users can add more features should they want to.
Serif Photo Plus Starter Edition is the no-cost version of the prestigious Serif image editing software. For photography beginners and enthusiasts, Boffin reports that Serif Photo Plus Starter Edition offers a wide variety of tools and features, without any limitations.
The Boffin editors encourage readers to consider these open source image editing software and reassure them that the software listed at Boffin are to be reassessed on a frequent basis to ensure the reviews' relevancy and accuracy.
Software Review Boffin reviews the latest technological products in demand on the market right now. They provide expert, honest and straightforward reviews so customers can objectively measure if a product, especially software is well worth it before making their purchase.
To learn more about Software Review Boffin visit http://www.softwarereviewboffin.com.