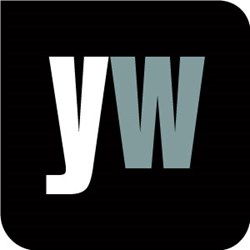 London, UK (PRWEB UK) 24 August 2013
Recovering from breast cancer has inspired a St Leonards hairdresser to set up a specialist bra boutique to support other survivors, it was announced August 7th. Tracy Crookshank was diagnosed in 2008 and underwent a mastectomy and reconstructive surgery, and went on to set up mastectomy and post-surgery bra fitting service BRA-vehearts in East Kilbride Shopping Centre in April, this year. She commented, "When you've had a mastectomy, lumpectomy or any type of surgery for breast cancer you need to be fitted for a bra. Going into a department store for a fitting can be a very uncomfortable experience…There was no private shop in Scotland for women who had undergone mastectomies and I wanted to change that." (http://www.eastkilbridenews.co.uk/lanarkshire-news/local-news-lanarkshire/2013/08/07/support-in-store-for-breast-cancer-survivors-68653-33698485/)
With this in mind, Yourwellness Magazine explored the warning signs of breast cancer. According to Yourwellness Magazine, "Breast cancer can be a very dangerous disease as the worst outcome might lead to the end of your life. However, if you receive treatment for it at an early stage, you definitely have a higher chance of surviving as well as receiving a complete cure to it too." (http://www.yourwellness.com/2011/05/warning-signs-of-breast-cancer-you-should-be-aware-of/#sthash.7JUBjnQg.dpuf)
Yourwellness Magazine noted that readers should check breasts or nipples regularly, note for any changes to them, and consult a doctor immediately. Yourwellness Magazine outlined the 10 warning signs of breast cancer:
1. Size or shape change of the breast.
2. A lump or thickening in the breast. (Possible areas include area surrounding the breast or the underarm.)
3. Breast feels unusually warm to the touch.
4. Retraction of nipple. (Nipple turned inwards or sunken into the breast.)
5. Nipple's shape becomes irregular.
6. Rash on the nipple or areola.
7. Discharge from the nipple. (Either bloody or fluid.)
8. Dimpling of the skin on breast. (The skin looks like the skin of an orange.)
9. Breast looks red, scaly or swollen.
10. Breast feeling pain.
To find out more, visit the gateway to living well at http://www.yourwellness.com.