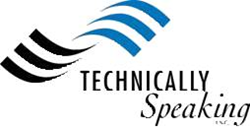 Welcome to the post-recession -"Workplace 2.0". The workplace has evolved, your turn.
Las Vegas, NV (PRWEB) August 09, 2013
Technically Speaking, Inc. (TSI) announces that it's conducting a series of scholarship-based DEP workshops and for a limited time, waiving the $397 workshop tuition.
L. Eric Culverson, president of TSI says, "This is the post-recession era and although signs suggest the economy is on the rebound, the unemployment rates remain stubbornly high. One of the underlying issues is that during the recession, companies learned they could be quite profitable by running leaner—they optimized for efficiency by outsourcing, retraining existing employees and reducing staff. Our goal is to prepare returning employees and job-seekers for the new workplace landscape, where expectations are higher for each and every position. Companies are doing more with less. Starting with the interview process, everyone needs to be able to express themselves with confidence, clarity and impact. We're helping employees remain locally relevant in an expanding global economy, by enhancing their communication and presentation skills."
DEP workshops are professional, one and two full-day, one-on-one coaching events that dramatically improve participants' presentation and public speaking skills; while learning in a safe, comfortable environment. Participants receive real-time, video-driven feedback. For maximum impact, and to ensure each participant receives abundant individual coaching, class sizes are strictly limited to a total of eight.
Who Qualifies to Attend on Scholarship?:
> Unemployed: Due to lay-offs, downsizing, out-sourcing, etc.
> Under-Employed: May qualify for greater position with enhanced skills
> Pending Job Interview: Applicants needing to make a strong initial impression
Scholarship participants are selected by an admission panel, based on review of all applications received. Applicants must apply on-line by selecting the "Coaching" tab of the http://www.EricCulverson.com website. One there, they also receive more information regarding application deadlines, workshop dates, location, etc. TSI will notify applicants if they are either selected for the specific event, or wait-listed for a future workshop. There is nothing to buy, no products or services will be sold at the training, and attendance is purely complimentary.
As the ultimate technology insider, L. Eric Culverson is a recognized, award-winning technical presentation expert and speaking coach. He's personally trained more than 6,000 circuit designers, programmers and university personnel. With nearly thirty years' experience in electrical engineering, professional speaking, business and military leadership, the DEP workshops demonstrate his skills and passion for helping others realize their broader potential.
###
Marketing, Logistics, and Questions: Debbie Cohen, 714.388.8552 Debbie(at)Technically-Speaking(dot)com. Co-Sponsorships or to arrange a private, in-house DEP Workshop: Susan Rafii, 303.444.7884 Susan(at)Technically-Speaking(dot)com