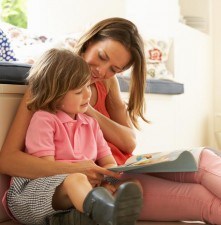 We believe a strong educational foundation starts in the home and that's why we are encouraging parents to be as involved in their child's education as possible.
Santa Ana, California (PRWEB) August 08, 2013
Discovery Science Center (DSC) is excited to announce a new monthly program aimed at parents with children ages five and under. These "How Children Learn" Parent Workshops are designed to help parents engage their children in early learning concepts and better prepare them for kindergarten. The first workshop in the series will be held on Saturday, August 10th from 9:00 a.m. to 11:00 a.m. and 10:30 a.m. to 11:30 a.m., followed by a second session on Sunday, August 11th from 1:00 p.m. to 2:00 p.m. Each hour-long workshop will focus on assisting parents in developing their child's language and reading skills, understanding of number sense, and early science concepts.
The workshops are based around a theme and specific story, with engaging hands-on activities for parents to make learning enjoyable for their child/children. Parents will learn from qualified DSC educators about the featured monthly story and how to incorporate the hands-on activities when teaching their child/children.
"We believe a strong educational foundation starts in the home and that's why we are encouraging parents to be as involved in their child's education as possible," said Janet Yamaguchi, vice president of education. "These workshops are a great way for parents to begin to understand 'how children learn' and acquire techniques to help prepare their children for the future."
Each month will feature a new story with new learning objectives and hands-on fun. The first workshop will incorporate two stories called Good Night, Good Knight and The Knight and the Dragon. The activities will incorporate LEGO® Duplos building blocks and LEGO® Castle Adventure and will include topic areas such as fine motor skills, repetition, colors, and math. The first workshop will also provide information on Common Core State Standards for English Language Arts.
Future Parent Workshop dates and stories are:

September 21 & 22 – Red Leaf, Yellow Leaf by Lois Ehlert
October 19 & 20 – Little Goblins Ten by Pamela Jane
November 16 & 17 – Bear Says Thanks by Karma Wilson
December 14 & 15 – The Mitten by Jan Brett
Workshop fees are $5 for DSC Members, $20 for non-members plus DSC admission fee of $15.95. The storybook(s) associated with the workshop(s) can be purchased for $10 during online registration or for cash-only at the workshop. Workshops are for parents only and reservations must be made online in advance at http://www.discoverycube.org/parentworkshop.
About Discovery Science Center
For 25 years, Discovery Science Center (DSC) has been a non-profit organization dedicated to educating young minds, assisting educators teach science and increasing public understanding of science, technology, engineering and math through interactive exhibits and programs. With one of the largest education outreach programs in the county and an unparalleled approach at creating immersive, game-based exhibits, DSC is revolutionizing how educational content is delivered. Throughout the year, guests can take the Eco Challenge and become a green superhero or feel the power of a simulated rocket engine launch. Traveling exhibits and annual events such as Spooky Science and Bubblefest throughout the year ensure that there is always something new to discover. In 2012, DSC was named one of the ten "Most Trusted Brands" in Orange County and in 2013 was awarded the National Medal of Service from the Institute of Museum and Library Services. DSC owns and operates the Taco Bell Discovery Science Center based in Santa Ana, California and will be opening a second facility in Los Angeles in 2014. For more information, call (714) 542-CUBE or visit http://www.discoverycube.org.