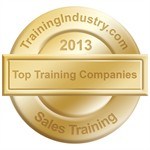 Attaining success from sales training shouldn't come with Las Vegas odds. -Chuck Terry President Sandler Training
Lone Tree, Colorado (PRWEB) August 09, 2013
World renowned sales training experts Sandler Training have published 5 tips to help prospective customers of sales training make more informed choices. Prepared by Lone Tree Colorado based Sandler Training Center operators SalesGrowth MD, Inc. the tips are not designed to be self-serving but rather a "sales process agnostic" set of buying guidelines.
The 3 tips for buying sales training suggested by Sandler Training are:
Make sure the need actually exists- Often sales training is a band aid thrown at a larger problem that could be better addressed by other solutions. Sales training is not always the pathway to growing sales. Sandler Training suggests starting with an analytical assessment and benchmarking of the sales team as well as the current sales process as a low cost first step in deciding the appropriate solution to a sales related malady.
Make sure the results of training can and will be tracked- Many training firms talk about ROI but don't truly measure it. Agree in advance how success will be measured from the training initiative.
Don't commit to short term training- Looking for a training "event" that will deliver lasting results is like looking for an inexpensive Ferrari. Successful sales training is only effective as a long term change initiative that is fully supported by management from the top down.
Sales training can be highly effective if implemented the right way, for the right reasons. To learn more about Sandler Training click on the link below or call Chuck Terry at 303-734-7161.
Founded in 1967, Sandler Training serves businesses of all sizes with short- and long-term developmental programs that offer continuous coaching, reinforcement and support for sales professionals.
Programs include on-site corporate training as well as general training that brings together business owners, managers and salespeople from a variety of industries at a central site. The curriculum combines instruction in gut-level selling and other fresh strategies for controlling a sale with strong emphasis on the psychology of selling.
The Lone Tree Training Center is located at 9233 Park Meadows Blvd. and can be reached at (303) 734-7161 or on the web at http://www.salesgrowthmd.sandler.com.