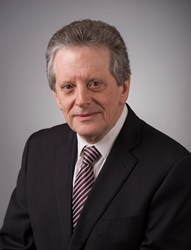 I saw an opportunity for a more focused group to give these deals the special finesse they require.
Brooklyn, NY (PRWEB) August 11, 2013
Eastern Union is proud to announce the creation of a new small loans division under the direction of veteran banker James Hurtig. Hurtig joined Eastern Union six months ago in order to direct the launch of their new credit quality division, along with Richard T. Cassin, the former head of TD Bank's commercial real estate division. To Hurtig, the prospect of establishing a small loans division became the next logical step.
"This is all about Eastern Union being a full service shop for our clients," says Abraham Bergman, Managing Partner. "Many of our competitors shy away from these deals due to lower profitability and difficulty in placing them. We decided to undertake this project in order to live up to our reputation that our clients always come first."
Under Hurtig, the small loans division will focus on deals below $2M in their core markets. Jacob Neiman and Jonathan Horwitz, senior brokers from Eastern's Howell office, will be working under Hurtig to place and close these loans.
"When I came aboard Eastern Union, I saw a very dynamic and energetic group of brokers working on a surge of new production," says Hurtig. "While small loans were coming in every day and being placed, I saw an opportunity for a more focused group to give these deals the special finesse they require to speed up and streamline the process and increase the overall conversion rate."
Hurtig brings with him a unique knowledge of small loans from his prior career at Flushing Bank, which runs the largest small loans banking division in New York City. His ability to quickly triage deals eliminates a lot of the frustrations of small loans and helps streamline a previously cumbersome process that in the past prevented brokers and banks alike from focusing on these loans.
"We have seen tremendous success with our credit quality division under James Hurtig and Richard Cassin," says Ira Zlotowitz, President. "James came on board with a comprehensive understanding of small loans and an amazing track record of working with small loans during his time at Flushing Bank. All the ingredients are there for us to offer a service that we are now better positioned to provide for our clients."
James Hurtig's noted career spans 35 years in positions in both banking and brokerage, working in Flushing Bank as well as Chemical Bank and Mizrachi Bank, and at brokerage firms Coast Capital and Premium Capital Funding.
About Eastern Union Funding
Eastern Union Funding is the country's second-largest privately owned commercial mortgage company, on a transaction volume basis, serving the national commercial real estate sector. Closing loans of all sizes and specializing in loans up to $50 million, Eastern Union works closely with a wide spectrum of lenders to finance transactions for multifamily, office, retail, hotel, healthcare, industrial, construction, co-op and self-storage properties. The company has offices in New York, New Jersey, and Maryland.