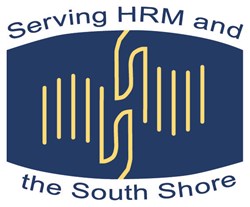 More seniors are taking debt into retirement
Bridgewater, Nova Scotia (PRWEB) August 27, 2013
Haley & Associates, Inc., a debt-relief financial counseling firm, offers retirement planning workshops to pre-retirement government employees (typically between the ages of 50 and 59) who are preparing for the future. The workshops are part of a series provided by Innes, MacIntyre & Associates, and include presentations on debt relief, as well as tips for avoiding having to carry over debt into retirement.
The three main pillars of the workshop and presentation focus are as follows:

Recognizing the warning signs early
Understanding the impact of your credit report
Tips for establishing a sound financial retirement strategy
Haley & Associates has more than 40 years of experience as insolvency consultants and trustees in bankruptcy in Nova Scotia, and urges those planning to retire to prepare for the future – starting now.
"New stories and statistics are showing up every day, highlighting the fact that more seniors are taking debt into their retirement. It's a disturbing trend and one we are witnessing on a daily basis," said Estate Manager Mary Ann Marriott. "But, we're here to help members of our community ease into retirement: debt-free and carefree."
Alarmingly, a recent blog posted on Yahoo! by Gail Johnson, titled "Majority of retired Canadians in debt: poll," details that 59 percent of retired Canadians are carrying debt, be it with credit card debt, debt on lines of credit, loan debts, or mortgage debt.
To help government employees with debt plan for a smooth retirement, the Novia Scotia-based insolvency consultants are presenting information on a variety of debt-relief services. Such steps and options include contacting your creditors to inform them of strained budgets, partaking in credit counseling to prepare a spending plan and create future goals, consolidating loans, considering a home equity loan, and compromising your debt through a debt settlement program.
"Retirement should be your reward for having worked a lifetime," said Marriott, "which means that retirement should be a reward free of excessive financial burden."
About Haley & Associates, Inc.
Haley & Associates Inc. has offices located in Halifax, Tantallon, Chester, Windsor, Bridgewater, Liverpool, Shelburne, Barrington Passage, and Yarmouth. Haley & Associates Inc. is dedicated to helping individuals find the best solution for their personal circumstances, and offers services including credit counseling, debt settlement, and bankruptcy administration.
For more information, visit http://www.haleytrustee.ca, or call (866) 531-3636.