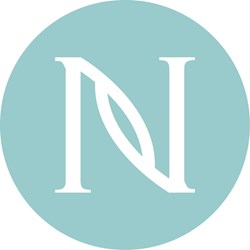 "We are excited to begin a long-term partnership with K2. Introducing Nerium to K2's media relationships and connections will be instrumental for the brand."
New York, NY (PRWEB) August 12, 2013
Nerium International™, a relationship marketing company led by Founder and CEO Jeff Olson, recently named Krupp Kommunications (K2), a full-service public relations firm, as its public relations agency of record. In this role, K2 will provide brand management, communications strategy, and media outreach to advance overall company goals.
In 2011, Nerium International launched a global "first-of-its-kind" skincare product, NeriumAD® Age-Defying Treatment, the first and only product in the anti-aging market to use the patented NAE-8 extract from the Nerium oleander plant. NeriumAD's night cream addresses multiple skincare concerns at once, including the appearance of: fine lines, wrinkles, discoloration, enlarged pores, uneven skin texture, and aging or loose skin. The NAE-8 extract is a proprietary formula, derived by combining the best of the Nerium oleander and Aloe barbadensis plants, and has been shown to have powerful antioxidant properties. NAE-8 extract is exclusive to NeriumAD, which differentiates this product from others on the marketplace.
Due to the overwhelming response to NeriumAD's night cream, combined with the demand for an age-defying moisturizer that can be used during the day, Nerium International™ created NeriumAD Age-Defying Day Cream. It contains four high-functioning moisturizers, a green tea antioxidant, Vitamin C complex, and a concentrated tripeptide blend that work together to help improve the skin's appearance. Like its counterpart, NeriumAD Age-Defying Treatment, the main ingredient in the day cream is NAE-8 extract.
"We are excited to begin a long-term partnership with K2. Introducing Nerium to K2's media relationships and connections will be instrumental for the brand," said Jeff Olson, Founder and CEO of Nerium International. "We look forward to their guidance as we continue to grow and expand."
"We are proud to be working with Nerium International. Not only because the product is amazing, but because the company is committed to giving back and creating a better world through initiatives like The Nerium Ripple. This is exactly the kind of partnership that is ideal for K2," said Heidi Krupp, Founder and CEO of K2.
About Nerium International:
Nerium International™, LLC, headquartered in Addison, Texas, markets breakthrough products validated by science. In 2011, the relationship marketing company partnered with Nerium SkinCare™ Inc, a subsidiary of Nerium Biotechnology, Inc.®, to deliver the NeriumAD™ skincare line. These first-of-their-kind products, which are clinically proven to reduce the appearance of
-more-
Multiple skin concerns at once, are the result of cutting-edge research on the Nerium oleander
plant and its age-defying results when applied to the skin. Led by an executive team with more than 150 years of collective experience, Nerium International is committed to developing and distributing skincare products that are rooted in real science, produce real results, and improve consumers' lives. For more information, please see http://www.neriumblog.net.
About K2 Krupp Kommunications, Inc.
Founded in 1996 by former television producer Heidi Krupp, K2 Krupp Kommunications is an award winning, full-service, mid-size public relations agency located in New York City. K2 has a successful track record in igniting brands by connecting them with cultural trends and influencers from start-ups, new authors, existing experts, celebrities, and established brands. K2 collaborates with clients to develop highly strategic campaigns that go beyond media relations. The agency's experienced group of passionate, professional team members are highly regarded by clients and national media alike. For more information about K2 Krupp Kommunications, please visit http://www.kruppkommunications.com.