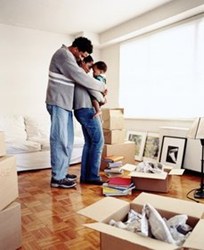 The guide also includes a detailed moving checklist that customers can access for planning their whole moving process.
(PRWEB) August 13, 2013
Most customers want a stress free moving process in return for the money they pay. But there are too many aspects involved in the process. A moving process can never be successful without the efforts of a good moving company. http://www.Apartmentsmovers.com has come up with a new moving guide that explains lots of moving tips and techniques to help customers keep the pointless hassles away. The moving guide explains in detail, moving process that customers may find very useful. With the help of the moving guide, the organization can help customers and offer the best tips for finding a good mover.
Apart from helping customers finding the reputed movers from different parts of the country, Apartmentsmovers.com also promises to offer valuable knowledge about packing tips. Customers can avail lots of information about moving process, packing process and prices offered by the different movers on their site. While discussing the benefits of the moving guide, the company spokesperson also shared their future plan and other business ideas. Apartmentsmovers.com is a renowned name in the industry and has always been able to prove its real worth. It's a good company and has a strong base of selective movers. This time the organization has taken this different step by publishing a moving guide to help customers with the lots of valuable information.
The moving guide disclosed on the site of the company is a worthwhile resource. The guide also includes a detailed moving checklist that customers can access for planning their whole moving process. The moving checklist will give customers a proper idea about how they are supposed to plan their whole trip well in advance. After getting a clear idea from this checklist, customers can prepare themselves and complete the other essential formalities without any problem. This moving guide has been designed to help customers get acquainted with the different aspects of local and international moving.
The company professionals have also included a special section in the guide that explains details about the customers' rights and responsibilities. The movers are supposed to give a pamphlet to the customers for handling the questions and complaints in a better way. Above all, customers can get most reasonable price offers from the site of the Apartmentsmovers.com. The company has developed a team of professionals who are highly diligent people. The company seems to understand customers' requirement and always tries to provide the best possible service when customers need it on an urgent basis.