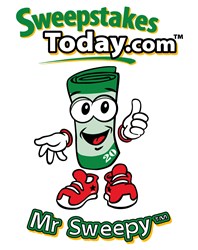 (PRWEB) August 12, 2013
Ben Miller, a Microsoft Certified Master, was recently appointed Chief Information Officer (CIO) for SweepstakesToday.com (LINK: http://www.sweepstakestoday.com) it was reported recently.
"Ben is amazing," said company founder, Craig McDaniel in an interview today. "He's a Microsoft SQL Server MVP and a Microsoft Certified Master, and there are only 190 Certified Masters in the whole country. This achievement is quite an honor and accolade for Ben. I know he can program our computers to do exactly what I want them to do."
According to Miller, he's been working with database programming since 1992 and was certified as an SQL Server 6.5 Administrator in 1996.
Asked what he liked about working with databases, he replied, "Data is very real. Data should not lie… it is basically a record of facts that have taken place."
As a database administrator it's his job to take care of or manage the database so the information is "available, secure and has integrity" he explained.
"It is fun to come up with creative solutions to make a database perform properly," Miller added.
Like everyone who works with Sweepstakes Today, Miller performs his database administration duties from his home in Lehi, Utah where he lives with his wife and two children.
SweepstakesToday.com went live online in March of 2004. The popular (online sweepstakes LINK) site is based in Tulsa, Oklahoma and the custom Microsoft ASP/ASPX programming development is done near Salt Lake City, Utah. The website has now published over 40,000 sweepstakes, contest and giveaways.