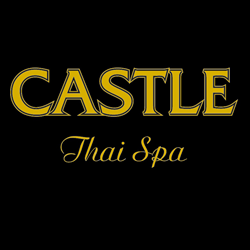 I floated out of there feeling like an octopus, all soft and wavy and I slept like a baby that night.
Edinburgh, UK (PRWEB) August 12, 2013
A newly opened specialist spa in Edinburgh, Scotland, has already started to receive rave reviews, reflecting the high quality of service and effectiveness of the treatments on offer. Castle Thai Spa, which is situated in the heart of the city, specializes in the art of Thai massage in order to provide relaxation, stress relief, and additional benefits to clients.
Many customers who have tried the Thai massage in Edinburgh have left 5 star reviews for the establishment on Yelp, raving about how relaxing, effective, and stress reducing they found the massages to be. The massage spa has also achieved a 5 star rating on the global review site, Trip Advisor, with one customer describing it has the best massage she'd ever had.
One of the reviews left by a satisfied customer of the massage spa read: "I floated out of there feeling like an octopus, all soft and wavy and I slept like a baby that night. Overall, one of the best massages I've had in a long time and at the right price too. Really can't wait to go back."
The spa offers a range of Thai massage options, each of which is designed to relieve muscle aches and pains, rejuvenate, and alleviate stress. The experts who provide massages at the spa use their experience and expertise combined with a range of spa products to provide patrons with the ultimate Thai massage experience. Amongst the options available for those looking for a massage are traditional Thai massages, Thai oil massages, couples massages, and Thai body scrubs.
The new spa provides these specialist treatments in a relaxed and ambient setting to ensure that customers are able to make the most of their experience and enjoy the ultimate in relaxation. The massage spa also provides access to a range of special offers, which can be accessed via the website.
To find out more about the treatment available, please visit http://www.castlethaispa.co.uk.
About Castle Thai Spa
Castle Thai Spa is a Thai massage specialist offering a range of treatments and services to aid relaxation, stress relief and overall wellbeing.
Contact information:
Castle Thai Spa
9A Castle Street
Edinburgh EH2 3AH
United Kingdom
Phone Number: 0131 629 0794