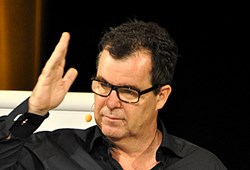 The thing is to take things one step at a time – to break it up into small, individual steps
(PRWEB) August 15, 2013
When it comes to property investing, negative gearing has, in the past, been one of the most popular strategies in Australia. But this notion has been turned on its head by real estate educator and self made millionaire, Rick Otton. In a recent Creative Real Estate iTunes podcast, he says negative gearing is counter-intuitive and only serves to put investors in a place of "losing as much money as they can".
During the special podcast with longtime student Greg Dixon, Mr Otton said there was a common perception that negative gearing would lead to a hefty pay check at the end of the tax year.
However, this traditional strategy could not successfully lead to financial freedom or contribute to asset protection.
"I remember in the late '80s, I was in Arlington, Texas. I was there buying some houses with a couple of guys and one of them was Robert Kiyosaki, who had just put out his book 'Rich Dad Poor Dad'," Mr Otton said.
"He said to me, 'Now, explain to me how you buy a house and lose money on it in Australia?' Now, the funny part about it was I had never had to explain to anybody how negative gearing worked. I realised the process made absolutely no sense."
Trapped in a vicious cycle
In the podcast, Greg Dixon said he had negative geared properties in different states over a number of years – to no avail.
"I lost as much as I could possibly could do for a long time. I kept forking out the money, but each time I did negatively gear, and thought I was going to get when I sold the property, the Government would rip out some more money in the form of taxes or fees," he said.
Greg said in desperation, he struck out on a different course and ended up at a Rick Otton seminar. He said while the idea of 'How to Buy a House for a Dollar' was initially radical, it was simply a matter of making a mind shift to a new paradigm.
"The concept resonated with me. I could see that I didn't need to fork out cash from my own pocket all the time. I could see I could make upfront money, positive cash flow and backend money," Greg said.
In his first deal, Greg pocketed $27,000 in profit. He has since gone on to full-time real estate investing with multiple successful deals under his belt.
Mr Otton said: "The thing is to take things one step at a time – to break it up into small, individual steps."
To hear this, and other free podcasts from Rick Otton, visit CreativeRealEstate.com. Phone enquiries in Australia can be made on 1300 888 450.
About Rick Otton
Rick Otton has spent decades making money by snapping up inexpensive real estate and putting it to work building wealth, and teaching others to do the same.
He is the founder and CEO of We Buy Houses, which operates in the US, UK, Australia and New Zealand, and through this business he puts his strategies to work every day.
Mr Otton received his start in alternative real estate investment in 1991 in the US, and within a year acquired 76 properties. In subsequent years, he made a fortune using his low-risk, high-reward strategies to inexpensively acquire real estate. He continues to do so.
As well Mr Otton travels between his home in Australia, and the UK, sharing his wisdom and teaching others how to buy and sell real estate, free from the constraints imposed by traditional lenders.
In 2013 Rick is celebrating the 10 year anniversary of introducing his property option strategies to real estate investors in the United Kingdom – the first person to reveal these ground-breaking strategies. In 2008 he created the first of his 'Houses for a Pound' strategies, upon which he grows as markets and laws evolve.
Mr Otton has been featured in a variety of television programs and magazines and in 2013 he published 'How To Buy A House For A Dollar' for the Australian market. This book has been named in the list of the Top 10 Most Popular Finance Titles for 2013, as voted by Money Magazine and Dymocks Book stores. A UK version is on the drawing board.
For full details of upcoming Rick Otton events visit HowToBuyAHouseForADollar.com or phone (in Australia) 1300 888 450.