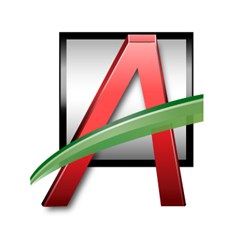 Essentially, the HHS is asking covered entities and business associates to use 'data at rest encryption' for laptops that has been FIPS 140-2 validated.
Las Vegas, NV (PRWEB) August 13, 2013
With approximately 40 days until compliance with the HIPAA Final Omnibus Rule, covered entities and business associates are adopting AlertBoot Full Disk Encryption as their laptop encryption solution of choice thanks to AlertBoot's ease of use and remote installation feature. AlertBoot, a leading provider of mobile device management and full disk encryption managed services, is an ideal solution for securing ePHI on medical laptops, external hard drives, and mobile devices like smartphones and tablets.
"The deadline to the Final Omnibus Rule is September 23, 2013," said Tim Maliyil, CEO and founder of AlertBoot. "Frankly, I'm a little surprised to find that HIPAA covered entities are contacting us so belatedly, especially as part of an evaluation group of competing solutions. With less than 50 days until the compliance date, most establishments with 100 computers or so might find themselves strapped for time in implementing traditional encryption solutions. Perhaps that's why we're seeing so much interest in AlertBoot, which has a track record of securing nearly 100 laptops in two weeks and over 1000 laptops in less than a month."
According to the US Department of Health and Human Services (HHS), "Protected health information (PHI) is rendered unusable, unreadable, or indecipherable to unauthorized individuals if"**:

An encryption algorithm meets 45 CFR 164.304 (the "definition of encryption");
"Process or key that might enable decryption has not been breached "; and,
"Decryption tools should be stored on a device or at a location separate from the data they are used to encrypt or decrypt"
Furthermore, HHS notes that compliance with NIST Special Publication 800-111, Guide to Storage Encryption Technologies for End User Devices are "judged to meet this standard."
Noted Maliyil, "Essentially, the HHS is asking covered entities and business associates to use 'data at rest encryption' for laptops that has been FIPS 140-2 validated. The validation is done by NIST using their own requirements listed in the guide. AlertBoot's full disk encryption is validated and uses AES-256 at the core."
In addition to being FIPS validated, AlertBoot FDE features the following to help organizations meet the HIPAA mandate:

Real-time audit and compliance reports.
24/7 password recovery.
Encryption key storage and backup.
Cloud-based installation and end user assignment.
Not a HIPAA failure point. PHI is not collected or stored by AlertBoot.
Ability to add multiple users to the same machine (No password sharing).
For a quick demo of the software or further inquiries, please contact AlertBoot at 866-591-1311 or support(at)alertboot(dot)com, or you can visit http://www.alertboot.com.
** http://www.hhs.gov/ocr/privacy/hipaa/administrative/breachnotificationrule/brguidance.html
About AlertBoot
AlertBoot Data Security offers a cloud-based data and mobile device security service for companies of any size who want a scalable and easy-to-deploy solution. Centrally managed through a secure web based console, AlertBoot offers mobile device management, mobile antivirus, remote wipe and lock, device auditing, USB drive and hard disk encryption managed services.
Headquartered in Las Vegas, AlertBoot is trusted by thousands of companies worldwide as part of their bring your own device (BYOD) and mobile information management (MIM) strategy.
For more information on AlertBoot Mobile Security solutions, please visit http://www.alertboot.com/.
Contact Information
Media Contact:
Sang Lee
VP Communications
+1 702-659-8890 x3734