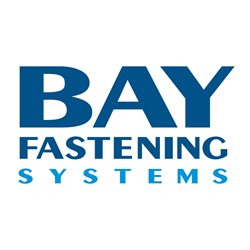 Bohemia, NY (PRWEB) August 15, 2013
On August 15, Bay Fastening Systems, a full service distributor of engineered fastening systems, discusses Philadelphia's building energy benchmark program.
According to a July 31st article by Montgomery Media, titled "City of Philadelphia Launches Building Energy Benchmarking Program For Large Commercial Buildings," Philadelphia has begun sending Building Energy Benchmarking Law compliance notices.
The article states, "It requires owners/operators of buildings with more than 50,000 square feet of indoor floor space (or mixed-use buildings where at least 50,000 square feet of indoor space is devoted to commercial use) to disclose annual energy usage and water consumption, which will be made available online."
City officials hope that the building energy benchmarking law will help make Philadelphia one of the greenest cities in the U.S. by improving the city's energy efficiency and reducing energy use in commercial buildings. The initiative was also designed to provide cost savings for building owners and renters.
Cliff Bernard, President and CEO of Bay Fastening Systems, a blind rivet distributor, adds, "Having building owners and operators record and measure their energy usage will get people to start thinking about energy and water consumption. It is a solid step towards building a more eco-friendly city."
The article notes that Philadelphia is the 6th city to pass this type of legislation in the U.S., alongside New York, San Francisco, Seattle, Austin and Washington D.C. The article quotes the mayor of Philadelphia, Michael A. Nutter, who said, "I hope that many of Philadelphia's owners will explore how to improve their energy performance."
Bay Fastening Systems is a full service distributor of engineered fastening systems that include the blind rivet, pop rivet, drive rivet, solid & semi-tubular rivet, military spec rivet, lock bolt, inserts and specialized installation systems. Founded in 1962, Bay Fastening Systems has become a leader in the fasteners industry through its continuing commitment to quality service, deep product knowledge and consultation, and an easy ordering process.
#####