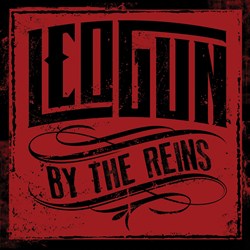 Nashville (PRWEB) August 13, 2013
Yamaha Entertainment Group (YEG) announced the release of the label's first full-length CD title, By The Reigns, from London-based rockers LEOGUN.
The relationship between LEOGUN and Yamaha originated through the two-decade relationship with Elton John, who recommended the group to Yamaha. In early 2012, YEG founder Chris Gero produced the band's self-titled EP, recorded at YEG's studio in Nashville, which premiered the band's first single, "Let's be Friends." To support the disc, LEOGUN toured extensively in the United States and Europe.
By the Reigns highlights LEOGUN's energy and showcases their dynamic songwriting and musicianship. The release combines a passionate mix of blues, soul and rock & roll. Praising the band's "memorable hooks," Vintage Guitar magazine writes that "with compositional elements reminiscent of the Sweet, T. Rex and Led Zeppelin," the disc has "great production values with gritty guitar and clever use of atmosphere."
YEG is the boutique record label of Yamaha, the largest musical instrument manufacturing company in the world and the groups relies mainly on Yamaha equipment. Guitarist Tommy Smith plays an SBG2000 electric guitar, bassist Matt Johnson performs with a BB2024X electric bass and drummer Mike Lloyd pounds away on a Maple Custom kit.
The trio is currently opening up for KISS, Lynyrd Skynyrd and Queens of the Stone Age on select dates and in October, they will perform on the Simple Man Cruise and the KISS Kruise. Preview and purchase LEOGUN's release By The Reigns on iTunes or through the YEG store. For more news and upcoming shows, check them out on Facebook and follow on Twitter @LeogunBand.
For more information about Yamaha's record label Yamaha Entertainment Group, visit http://4wrd.it/YEGSITE/. For more information on LEOGUN, visit http://www.leogunband.com/.
-END-
About Yamaha Entertainment Group
Yamaha Entertainment Group is a boutique, one-stop shop, record label developed to be the champion of the musician with the backing power of the largest music manufacturer in the world. YEG is branding, promotion, concert production, content development, product placement, tour support, piano logistics and artist relations, all rolled into one. Home to more than 3,600 talented artists, YEG is responsible for the development and advancement of the Yamaha brand name through numerous artist related activities worldwide.