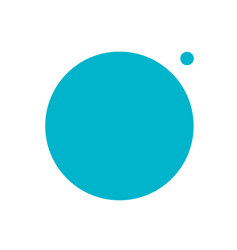 We planned our events this month to help individuals find peace.
Pune, India (PRWEB) August 12, 2013
Join Illuminations during the month of July as they travel within. Within to the most beautiful place on earth where individuals will arrive at after meditation, yoga, healing and therapy. This place is so tranquil, peaceful and blissful that once clients experience it, they won't want to leave.
In addition to its meditation, yoga, and hypnotherapy, Illuminations in Pune offers many platforms to find your inner peace.
"We are all about traveling within this month at Illuminations," said Soniyaa Kiran Punjabi, founder of Illuminations. "We planned our events to help individuals realize how our therapies help them get to the most beautiful place on earth where they will find peace."
Some of the sessions during the month of August include:

Mend a Broken Heart on Wednesday, August 14 from7:30 to 8:30 pm (INR 200)
Heal Your Inner Child on Saturday, August 17 from 4 to 8 pm (INR 1000)
Awakening to Love on Sunday, August 18 from 11am to 12pm (INR 200)
Self-Hypnosis Workshop on Sunday, August 18 from 5 to 12pm (INR 750)
Forgiveness Group Healing on Tuesday, August 20 from 7:30 to 8:30 pm (INR 200)
Full Moon Meditation Special from 7:30 to 8:30 pm (INR 200)
Gratitude Group Healing on Sunday, August 25 from 11am to 12pm (INR 200)
Understanding of Auras on Monday, August 26 from 7 to 9 pm (FREE)
Creative Visualization Group Healing on Wednesday, August 28 from 7:30 to 8:30 pm (INR 200)
Manifestation Group Healing on Thursday, August 29 from 7:30 to 8:30 pm (INR 200)
The Power of Subconscious Mind on Friday, August 30 from 7 to 9pm (FREE)
Other specially noted events include a free movie night on Thursday, August 15 beginning at 7pm to watch the movie "Last Dance"; and two-day Crystal Healing & Psychic Surgery on August 24 and 25 from 9am to 6pm (INR 8000).
This new Illuminations location will hold its first Wellness Open House on Tuesday, August 27 from 12 to 9pm. The public is invited to see what the new space has to offer.
To learn more about the workshops being offered at Illuminations India, please send your full name, mobile and email ID to info(at)illuminationsworld(dot)com or call +91 2030483216.
Services at Illuminations are available for individuals, corporate professionals and young adults to avail from daily meditations, self-empowerment workshops and seminars, holistic training programs, private consultations, and holistic products. Illuminations help inspire people to rise above their limitations in order to unlock their unlimited potential within.
Illuminations hopes that by attending their well-being center, your life will be changed, your soul re-inspired and you will reach beyond yourself and into the possibility of a greater world through peace, health, spirituality, and a conscious life.
Illuminations is a Dubai-based holistic well-being center with locations in Jumeirah Lake Towers in Dubai and Pune, India. The center was founded by Soniyaa Kiran Punjabi, with the intent of inspiring individuals towards a journey of self-discovery as a key to lasting happiness. The center offers a variety of services based on a holistic approach to self-development with the intention to provide a deeper insight into the mind-body-energy connection influencing the experience of life.