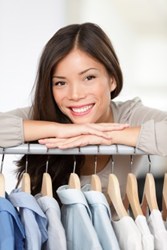 Austin, TX (PRWEB) August 13, 2013
FashionMingle.net, a networking and PR platform for fashion entrepreneurs is hosting three online webinars featuring experts from the retail industry in the month of August designed to help fashion designers and boutique owners become more successful in the retail industry.
The online webinar series "Retail Success" begins Thursday, August 15th at 2PM EST with the first installment, Buying the Best, featuring panelists Mary Vallarta of FAB Counsel, Melissa McGraw of The Fashion Potential, and Deborah Main of Deborah Main Designs.
The second installment of the three-part series will be held on August 22. Retail Success: Promo Plans will help designers and boutique owners understand how to reach your target audience and grow a retail business. Featured panelists include Cheryl Mills Knight of Kendra Scott Jewelry and Nicole Leinbach Reyhle of Retail Minded.
The final webinar, Retail Success: Alternative Retail will explore the variety of ways designers and entrepreneurs can enter the retail world. The August 29 online webinar will feature Jane Clarke of Amelia's RetroVogue & Relics and Stacey Steffe of West Coast Mobile Retailers Association.
The "Retail Success" series is part two of the 2013 The Blueprint series produced by Jaxon Entertainment & Productions and is sponsored by Planet Fashion TV, Created Woman Magazine, and the Houston Fashion Bloggers Association. Previous intallments of The Blueprint series can be viewed on the FashionMingle.net website.
About FashionMingle.net
FashionMingle.net is a network for fashion entrepreneurs to share, discover, and mingle. The online magazine, business directory, and social network creates a platform for fashion entrepreneurs to promote their services and grow their business.