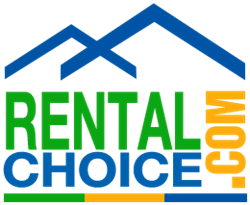 Salt Lake City, Utah (PRWEB) August 15, 2013
Rental Choice(.com) is proud to announce a new advertising partnership with FRE Real Estate and Property Management. FRE Real Estate is a full service Utah Property Management Company that proudly serves Salt Lake City and surrounding area rental property owners.
As a result of the new partnership, FRE Real Estate and Property Management will be featured on the Rental Choice directory with advertising that focuses on their property management services. Visitors to Rental Choice (.com) can learn more about FRE Real Estate by visiting their profile page on the directory. From the profile page, users can click through to FRE Real Estate's website, which lets visitors view properties listed under their management. Users can also submit a brief form to be contacted via email.
FRE has a dedicated team of professional property managers that specialize in single and multi family rental properties throughout Salt Lake County. FRE Real Estate & Property Management pride themselves on managing property differently. They have monthly management as low as 4%, homeowners only pay for services they want, and FRE guarantees to stand behind their tenants. Come see how FRE Real Estate and Property Management's unique approach to property management will help homeowners find better tenants, protect their property, and earn more rental income than ever before.
Rental Choice (.com) uses targeted marketing strategies to reach out to property owners and offer them free access to the online directory. The property owners are then able to connect directly with a property manager in their local area either through a form sent directly to the company email, phone or by visiting their website directly for more information from a link that is provided on the advertiser's landing page. To learn more about Rental Choice (.com), visit http://www.rentalchoice.com.
###