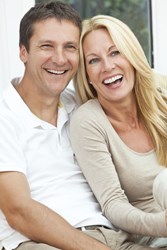 (PRWEB) August 12, 2013
On August 6th, 2013 President Obama seemed to breath life into HARP 3, which is an underwater refinance program for responsible homeowners that may not qualify for HARP 2.
HARP 3 would be an expansion of the HARP 2 program that is currently in effect through December 31st, 2015.
Despite signs that HARP 3 might be on the ropes, President Obama made housing a pivotal part of his speech recently, and seems to have breathed new life into the topic.
There have been several conversations happening around HARP 3, and the only thing we know for sure is that it is supposed to relax guidelines to include mortgages not owned by Fannie Mae or Freddie Mac.
This bill is being authored by U.S. Senators Robert Menendez (D-NJ) and Barbara Boxer (D-CA) with the goal of creating a level playing field and streamline the HARP underwater refinance program.
Introduced as Senate Bill S.249 on February 7th, 2013, the Bill was referred to congressional committee as H.R.736 on February 14th, 2013.
If passed, it is possible that HARP 3 will make HARP 2 obsolete as it completely changes the qualifying requirements for underwater homeowners looking to refinance, regardless of who the servicer is.
As proposed, qualifying for a HARP 3 may be as simple as:
-On time payments for past 12 months
-Verification of employment (but not income)
-Refinance regardless of servicer (not FNMA or FHLMC)
-The Responsible Homeowners Act of 2013 seeks to level the playing field by allowing -non-servicing lenders to streamline the process and follow the same streamlined processes that loan servicers enjoy.
The streamlined process is already available for homeowners that have a FHA or VA mortgages. The streamline process of these two loan programs are the model for the streamlined process of the HARP 3 under this proposal.
Even as interest rates rise, affordability is still very high, and rates do continue to remain historically low on a wide range of products.