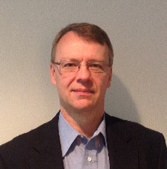 Corte Madera, CA (PRWEB) August 13, 2013
NanaWall Systems, an industry leader in precision-engineered opening glass wall systems, announces the hiring of Chuck Braun as eastern regional sales manager. Braun will work with independent sales representatives as a NanaWall liaison to the Eastern regions of the United States, Canada and Caribbean.
In his position, Braun will assist in creating new sales opportunities by participating in local architectural promotions, attending tradeshows, and giving American Institute of Architects-accredited sales presentations to the region's design and building communities. Braun's responsibilities also include serving as a primary contact for post-sales and support assistance.
"Chuck's 12 years of experience in selling folding glass wall systems and space management solutions made him an ideal addition to our team," said NanaWall Systems CEO Ebrahim Nana. "As eastern regional sales manager, Chuck will help develop both new and existing clientele and assist NanaWall Systems in its mission to provide durable and superior glass wall systems to consumers and building professionals alike."
Prior to his work with NanaWall Systems, Inc., Braun worked for Hufcor Potomac as an architectural sales representative in the Mid-Atlantic area. There, he worked with architects, developers, general contractors and design professionals to sell interior space division products, including operable and moveable glass partitions.
Braun attended University of Wisconsin, Stevens Point and earned a Bachelor of Science in Business Administration. In addition, Braun is a Certified Construction Product Representative (CCPR), member of the Construction Specifications Institute and holds a Construction Documents Technologist (CDT) certification.
Braun resides in Centreville, Virginia with his wife and two sons. When not opening new doors, he enjoys being outdoors, taking on home improvement projects, and coaching youth sports.
ABOUT NanaWall Systems
With 25 years of experience and more than a million opening glass panels installed worldwide, NanaWall Systems is the industry leader, trusted by architects, design professionals and homeowners. Providing precision engineered opening glass wall systems, the NanaWall product line offers countless style options, unsurpassed durability and superior performance—all based on a foundation of rigorous testing, research and innovation.
NanaWall Systems is located in Corte Madera, California, with 22 showroom and design studio locations across North America. NanaWall Systems is the exclusive North American partner of Solarlux Germany, the world leader in operable glass wall technology. For more information, visit nanawall.com or call 800-873-5673.