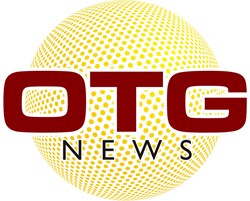 Thomson, IL (PRWEB) August 13, 2013
Many people today have concerns about water quality and purity, and the issues span to both urban and rural areas. In cities, runoff is a main concern, as is sewage overflow. Pesticides and herbicides contaminating the groundwater from which wells draw are major issues in rural areas (http://ga.water.usgs.gov/edu/waterquality.html). Many families are investing in water filtration systems to counter these problems, but most require changing filters which runs contrary to many people's sustainability goals. A new article featured on Off The Grid News, How To Build A Bio Water Filter, addresses these concerns.
All water filtration systems, from ones that attach to the faucet to large city plants, share the same result: removing pathogens, bacteria, and chemicals from the water. Most of these require that filters be replaced, but the bio filter described in this article does not. The author describes the system, saying that "a bio-filter works almost the same way that a sewage treatment plant does. The standard for water treatment plants is that the water that leaves it must be clean enough to drink. To accomplish that, they use a multi-stage approach to removing anything harmful from the water. Likewise, a bio-filter uses a multi-stage approach to removing impurities and pathogens from the water, so that the water that remains is drinkable. The only difference is that you can make it yourself. Bio-filters have three separate layers: [gravel, sand, and activated charcoal]. Each of these layers removes different things, leaving the water that comes out of them clean enough to drink safely, even if you got that water from an ugly looking pond near your home."
Bio water filters are easy to make and may be constructed with materials found at a local hardware store. The author gives simple step-by-step directions to build this filter, which can filter a significant amount of water every day. He further recommends aerating the filtered water to make it taste as fresh as possible.
Though clean water can be a major concern, this article shows that it does not have to be. It does not take much financial time commitment to make a bio water filter, and it is one of the most effective and sustainable methods to ensure plenty of clean water for years to come.
Off The Grid News is an independent organization devoted to providing information about living today and in light of the challenges of the future. The news team looks for the truth beneath the facts of the top news stories and how they will affect your life.