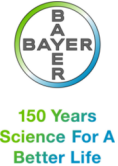 "The Bayer Museum of Agriculture unites our strong global tradition in agriculture and local identity with both the agricultural community and with this first-class facility," said Monty Christian, vice president, Cotton, Bayer CropScience.
Lubbock, Texas (PRWEB) August 20, 2013
Today, Bayer CropScience and the American Museum of Agriculture announced a sponsorship agreement to rename the museum the "Bayer Museum of Agriculture," helping to further preserve, promote and display its cotton industry collection dating back to the 1600's.
The expanded Museum will open its doors in late spring-early summer 2014 and will feature a new Bayer CropScience exhibit, located in a new Central Exhibit Hall (a rotunda) along with an interactive "Major Crops" display focused on corn, cotton, peanuts, rice, sorghum, soybeans, sunflowers and wheat, an interactive farming game for visitors from the fourth grade to adults, and a new gift shop and reception desk, plus administrative areas for special events, research, training and functions.
"The Bayer Museum of Agriculture unites our strong global tradition in agriculture and local identity with both the agricultural community and with this first-class facility," said Monty Christian, vice president, Cotton, Bayer CropScience. "We are the leader in high-quality cotton varieties globally with our FiberMax® and Stoneville® cottonseed as well as our unique e3 sustainability program, so it makes perfect sense for us to have a strong visible presence at a key attraction in Lubbock, brimming with rich agricultural history, which we are excited to be part of."
The 25-acre site is situated on the rim of the Yellow House Canyon, providing a natural setting for the clusters of farm equipment on display. The wrought iron arch over the entrance to the site on Canyon Lake Drive in Mackenzie Park, which currently reads "American Museum of Agriculture," will be changed to "Bayer Museum of Agriculture" in the coming months.
"We are very proud and excited to have Bayer sponsor our museum," said Lacee Hoelting, executive director, Bayer Museum of Agriculture. "The relationship will help ensure a bright future for the Museum and allow us to expand and modernize our site, which will attract more visitors who are already visiting Lubbock for other reasons."
The Bayer Museum of Agriculture currently features interactive cotton exhibits, horse-drawn plows, household items, such as washing tubs and countertop appliances dating back to the pioneering days of agriculture, a unique exhibit of 71 pedal tractors, 700 collectible toy tractors, a 1920s replica Blacksmith shop, a tractor repair shop, an antique tool room, an exhibit on the history of cotton ginning, and much more.
For more information and/or how to support the museum with an annual membership and/or to volunteer, visit the website at http://www.agriculturehistory.org
Bayer is dedicated to crop protection and is committed to environmental stewardship and sustainable agricultural practices. For additional information and background on other sustainability initiatives please visit http://www.bayercropscience.us/our-commitment/bayer-initiatives
###
Follow Bayer at @Bayer4CropsUS. Suggested Tweets:

American Museum of Ag in Lubbock is now Bayer Museum of Agriculture. http://bit.ly/12jwnvH #cotton
New Bayer Museum of Agriculture in Lubbock unites global tradition and local identity. http://bit.ly/12jwnvH #cotton
Visit the Bayer Connect - Social Hub for all Bayer CropScience social media, recent news, blog posts, videos and more.
About Bayer CropScience
Bayer is a global enterprise with core competencies in the fields of health care, agriculture and high-tech materials. This year the company is celebrating 150 years of Bayer – consistent with its mission "Bayer: Science For A Better Life". Bayer CropScience, the subgroup of Bayer AG responsible for the agricultural business, has annual sales of EUR 8,383 million (2012) and is one of the world's leading innovative crop science companies in the areas of seeds, crop protection and non-agricultural pest control. The company offers an outstanding range of products including high value seeds, innovative crop protection solutions based on chemical and biological modes of action as well as an extensive service backup for modern, sustainable agriculture. In the area of non-agricultural applications, Bayer CropScience has a broad portfolio of products and services to control pests from home and garden to forestry applications. The company has a global workforce of 20,800 and is represented in more than 120 countries. This and further news is available at: press.bayercropscience.com..
About The Bayer Museum of Agriculture
In August 2001, a group of agriculture industry leaders from the South Plains gathered at the first meeting of the non-profit organization the American Museum of Agriculture in Lubbock. In 2002, the Lubbock County Historical Collection permanently loaned the exhibits to the Bayer Museum of Agriculture. The museum opened its doors to the public in May 2002. The museum strives to preserve the history and tell the story of American agriculture. Today, the collection ranges from household items to Moldboard plows and tractors. The Bayer Museum of Agriculture currently houses restored tractors, a threshing machine, broadcast binder, combine, 71 pedal tractors, 300 die-cast toy tractors, and approximately 300 other artifacts and pieces of smaller equipment. In storage, the museum has horse-drawn equipment, field condition tractors, threshing machines, combines, grain binders, mowing machines, grain drills, hay rakes, hay balers, cotton strippers and cotton trailers.
Contact:
Bayer CropScience Media Hotline, 1-877-879-6162
Becca Hogan
External Communications Manager
Bayer CropScience
Tel: (919) 549-2998
Email: becca(dot)hogan(at)bayer(dot)com
Drew Harris
Rhea Kaiser
Tel: (630) 955-2604
Email: dharris(at)rkconnect(dot)com
USA-BCS-2013-0237
Find more information at bayercropscience.us/
Forward-Looking Statements
This release may contain forward-looking statements based on current assumptions and forecasts made by Bayer Group or subgroup management. Various known and unknown risks, uncertainties and other factors could lead to material differences between the actual future results, financial situation, development or performance of the company and the estimates given here. These factors include those discussed in Bayer's public reports which are available on the Bayer website at bayer.com. The company assumes no liability whatsoever to update these forward-looking statements or to conform them to future events or developments.