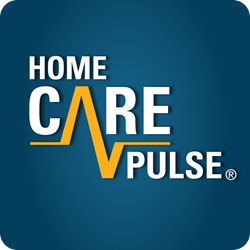 This has been a major strategic initiative for Home Care Pulse this year, and we believe it will greatly enhance the experience of both ADLware and Home Care Pulse users.
Rexburg, ID (PRWEB) August 14, 2013
Home Care Pulse™ is pleased to announce that ADLware Home Care Software have teamed up to develop the first fully integrated cloud system for operational and quality assurance metrics.
The integration couples the premier quality assurance metrics of Home Care Pulse with the all-inclusive home care software of ADLware. With this new partnership, home care agencies around the country will have everything they need at the click of a mouse.
"It's been very exciting for us to partner with ADLware and pilot some of our new integration components for the first time. Working together, we've made it simple for ADLware users to track their quality management through their ADLware dashboard, so that they can stay informed in all areas of their business and respond to issues quickly. This has been a major strategic initiative for Home Care Pulse this year, and we believe it will greatly enhance the experience of both ADLware and Home Care Pulse users," said Erik Madsen, Chief Operations Officer at Home Care Pulse.
"This integration is the merger of two powerful management tools; value and health. While ADLware can tell you the financial value of a client and the cost benefit to marketing endeavors, Home Care Pulse can quantify the health of your organization by reading the thoughts, perceptions, and feelings of clients and caregivers," said Michael McAlpin, President of ADLware.
The Home Care Pulse and ADLware integration represent months of work by development teams in both organizations to allow the two platforms to work in harmony. Home care pulse is excited about this partnership and feels it will help home care providers across the nation better assist and serve their clients. This is the next step to excelling in the home care business, and will make thriving in this competitive industry even easier by hiring Home Care Pulse to help your company.
About Home Care Pulse
Home Care Pulse is the industry's leading firm in home care research around satisfaction and quality assurance, serving hundreds of home care businesses across North America. They are a top resource for business development, agency certification and recognition including the prestigious Best of Home Care® awards. Click here to learn more about the Private Duty Benchmarking Study & the Home Care Pulse Quality Satisfaction Management program, or visit http://www.homecarepulse.com/ or http://www.privatedutybenchmarking.com/.
About ADLware
ADLware Home Care Software was developed by Benesan Corporation and their team of technology engineers and consultants who have been working with home care companies for over a decade. In 2011, Benesan launched ADLware to bring the latest in online tools, communication and mobile access to the Home Care industry. ADLware is a 100 percent web-based system with state-of-the-art tools that outperform any other home care software on the market. ADLware features include system alerts, Family Portals for transparent access with families, caregiver scheduling portals, lead generation tools, mobile intake and assessment forms, CRM tools for tracking referrals and leads, as well as all the scheduling and billing capabilities that keep your business running smoothly. ADLware is supported on Android, iPhone, iPad, Mac, PC, and Linux systems.
Learn more online at http://www.adlware.com/ or call 877.893.0881.