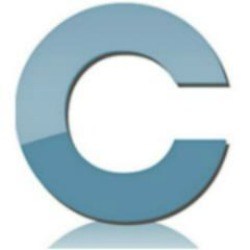 New York, NY (PRWEB) August 14, 2013
The world is rapidly adjusting to new ideas and technology, especially when it comes to renewable power and finding ways to save energy. As the industry of renewable alternatives continues to grow, individuals are looking for a way to break into the workforce and make a difference. CleanEdison-- a company founded to assist with the transition into the world of clean energy--provides a variety of courses that can get individuals prepared for the workforce, including solar energy training. With the high demand, more individuals are seeking opportunities within the industry. CleanEdison offers training, such as BPI certification courses and retrofit installation classes that are designed to prepare people for not only their certification, but to enter into the clean workforce as confident and knowledgeable professionals.
Even residential solar design is enhanced with the energy efficiency improvements taught in the BPI certification courses. They go through the process of the "house as a system" and train individuals on how all the systems of a house interconnect. The training also covers different equipment utilized to detect anomalies in the flow of power. This course is ideal for anyone looking to become an expert in energy auditing, HVAC, home building or contracting, or home inspection.
For individuals looking to gain experience as a LEED green associate (leadership in energy and environmental design), CleanEdison offers an intensive course that can be taken in the classroom or online learning. It also provides a base of knowledge of the topics that can be found on the AP (accredited professional) exam as well as preparing students for working on an actual LEED Certification project. Though the AP is unnecessary to work on these projects, it proves to be a major benefit to both the building team and project owner. Utilizing this program utilizes existing skills to help builders, architects and engineers learn green practices, technologies and methodologies.
Along with certification preparation, CleanEdison provides a plethora of classes designed to produce experts in solar system installation. The jobs for installers are consistently available, as more are needed every year. With a variety of options for beginners or experienced installers, CleanEdison's solar energy training is resulting individuals that are prepared to enter the clean workforce.
With the development of more efficient methods and lower costs, alternative power is becoming more popular. With solar installation nearly doubling from 2011 to 2012, jobs are opening and opportunity is rising. Because of this jump, solar energy training is in high demand, with people flocking towards a rare growing market.
In addition, CleanEdison offers classes for every aspect of renewable resources including installation, sales, systems and safety training, vehicle and electric, BPI certification courses, and LEED green associate preparation. For more information about training for entering the clean workforce, visit their website at http://www.cleanedison.com/.