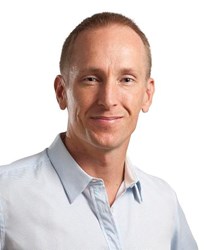 I'd venture to guess that nearly every single one of a business's customers and potential customers has an email address.
(PRWEB) August 18, 2013
Email lists are not a thing of the past and businesses would do well to remember this says Australian business guru Casey Gollan.
In his latest news bulletin, Why Your Business Can No Longer Afford Not To Have An Email List, Gollan sets out the reasons why social media is not 'the be all and end all' of contact with customers, old and new.
Pointing to the fact Google algorithms can change and social media followers are lost as a result, Gollan maintains that a company does own its email list. He goes on:
1. People have email even if they aren't on social media.
Gollan says: "I'd venture to guess that nearly every single one of a business's customers and potential customers has an email address. In a recent survey, the Pew Research Center found a current trend for people to take an extended break from Facebook due to 'drama', or a lack of time. This wasn't the case for email.
2. Email is personal.
Apart from spam, email is invitation-only. By collecting emails in an ethical and transparent way, businesses can be assured that the people receiving mailings actually want to hear from the company.
Because of this, email is inherently more personal than social media or other forms of marketing, and implies a greater degree of trust.
3. People aren't on social media to buy.
Only in rare cases should social media be used as a direct selling tool. When people are on Twitter or Facebook, they're there primarily to connect with others, not to be sold to, says Australian business coach Gollan.
4. Email allows brings individuals back to the business's site
Capturing the email addresses of visitors to a website allows businesses to connect with them at a later point, and allows an organisation to build a relationship with that person.
A business can direct customers towards particular actions, such as sending them back to the website (increasing page views), making a purchase and increasing sales or sending them to a particular social media profile.
Gollan advises that there are 17 actionable steps to growing your list, but he also lists three ways in which this can be done, courtesy of Derek Halpen of Social Triggers:
1. Include the opportunity to opt-in on the About page.
It may not be the most exciting page on a site, but those who are there go to find out more about a company, or to somehow connect with it.
2. Convert readers into subscribers.
Once site visitors have read something they like, they're looking for what to do next. If there is no call to action at the end of an article, they'll likely head back to Google to run another search. Instead, companies should give them the opportunity to opt-in to an email list instead, says business coach Gollan.
3. Keep sidebars simple.
Put the business's email opt-in form at the top of the sidebar and keep all other sidebar clutter to a minimum.
Gollan goes on to describe how non-profit organization HealthConnectOne boosted their revenue by 50 per cent simply by posting out direct emails.
The emails were to be simple, featuring the non-profit's logo, a single image, headline, three to four lines of text, a link to donate, and a P.S. statement. Each email linked to the same landing page on HealthConnect's site, which prominently featured a donate button. The campaign was twice as successful as last year's general campaign.
Company mentor Gollan concludes: "Although this case study focuses on a non-profit organization, for-profit businesses can learn a thing or two from it as well.
"First, if you're already doing any offline advertising, using your email list doesn't need to be an either/or proposition. Run email campaigns as a complement to direct mailings or other forms of marketing. Use similar images and colours, and have a similar message.
"Second, your emails don't have to be fancy, and you don't have to inundate people with emails in order for them to take action. With just four simple emails, HealthConnect was able to increase their revenues significantly."
For more information and help on business development, visit Casey Gollan's website right here.