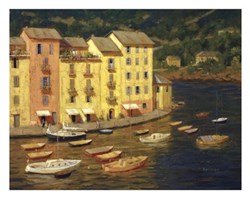 Delray Beach, FL (PRWEB) August 23, 2013
Each culture has unique architecture, food and other distinctive characteristics. To celebrate the beauty and diversity of Italy, BandagedEar.com is committed to increasing its inventory of art prints and posters of this Mediterranean country.
Discover art prints of Venice, Tuscany, Italian art, Italian culture and much more. After choosing the perfect artwork, BandagedEar.com shoppers can then choose from over one million different framing configurations to create a one-of-a-kind framed art print.
Vladimir Safin, BandagedEar.com co-founder, said, "Italy has a very rich history. Take in the beauty of the European country every day in the comfort of your own home with an art print from BandagedEar.com. It's the perfect home accessory for Italian culture enthusiasts."
The new art prints are available now. Customers can enjoy a 25 percent discount on all prints and framed art prints from BandagedEar.com for the remainder of August. For more information, visit http://www.bandagedear.com.
About BandagedEar
BandagedEar is an extensive online wall art gallery and community site where art lovers can shop from among thousands of carefully selected art prints and posters. In addition to high-quality art prints, BandagedEar.com offers free tools to help customers discover new art and artists. A custom frame shop allows customers to choose a high-quality custom frame, which typically costs less than local frame shops. Choose from among millions of different configurations by specifying the frame, matting, cropping and glazing. All purchases are backed by a 100% satisfaction guarantee. Please visit http://www.bandagedear.com for more information.