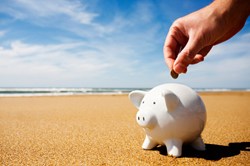 New York, NY (PRWEB) August 15, 2013
Pure Minutes announces a revolutionary way to make money while saving money with International long-distance calling. The exclusive Pure Minutes Refer and Earn program allows all current subscribers to give $3 of international calling to all their friends and family, while earning $3 for any who decide to stay with the service. Prepaid calling has never been easier or more rewarding.
Pure Minutes provides a low-cost international calling solution that works with any phone number, regardless of the current provider. This means that a user can enjoy the benefits of low international rates without needing to change their current landline or mobile cell phone service provider.
How long can our subscribers speak with loved ones using our amazing rates? 200 minutes of talk time to Mexico City, 110 minutes of talk time to Rio De Janeiro, 60 minutes of talk time to the Dominican Republic, 150 minutes of talk time to Peru, and much more!
To begin, simply create an account with Pure Minutes by (Registering Here) then after an initial top-up using a Credit or Debit card the account will automatically be approved for our Refer N Earn program. Using this simple (Refer N Earn Page) users can begin sending $3 to any and all friends and family!
You get $3, and they'll get $3. It's really is that simple.
All eligible new users will receive a text message alerting them they have received a gift of $3 for International Long Distance calling. For each friend or family member that makes a purchase with Pure Minutes international calling service, your Pure Minutes account balance will be rewarded with a $3 credit. Everyone can benefit from making International Calls immediately without the hassle of pin numbers or calling cards.
The revolutionary Pure Minutes system instantly recognizes subscribers through an automatic caller identification which eliminates the need for complicated PIN numbers typically found on calling cards. In fact, Pure Minutes has eliminated the need for calling cards altogether. Topping up the minutes has never been easier using any of the convenient recharge locations around the world or online with any major credit card, cash, or a paypal account.
Pure Minutes has no hidden fees, no connection charges, real minute rounding and can all be used without annual contract. For a limited time, new users can get a $3 FREE TRIAL with NO OBLIGATION sign up today at (simply Click Here) for exclusive access to the service and begin making calls today.
The PURE Minutes difference

No Hidden Fees
No Connection Fees
No Maintenance Fees
Real Minute Rounding
No Contract Required
Minutes Never Expire
Low International Rates
Reliable, Clear Quality
About PureMinutes
PURE Minutes LLC is a leading provider of prepaid international long-distance calling solutions. We provide an affordable communication solution that offers flexibility, portability and ease-of-use for both landline and mobile users. PURE Minutes offers competitive international calling worldwide with no hidden fees, no maintenance fees, no contract required, and minutes that never expire. PURE Minutes service is sold on the web and through regional and national retailers including MoneyGram, La Nacional and payXchange and is available to customers worldwide in English and in Spanish and accepts payments through all major credit cards and Paypal.
Follow us on Twitter (@PUREMinutes), Facebook (facebook.com/PUREMinutes), and LinkedIn (PUREMinutes, LLC) for up to the minute updates.
###