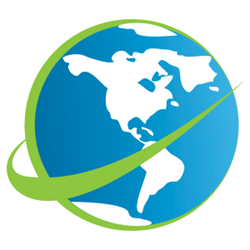 Businesses and Consumers now have an accessible online expert in Parkplanet.com for commercial playground equipment, shade structures, site furnishings, sports & fitness equipment.
Redding, CA (PRWEB) August 16, 2013
Park Associates Inc. has announced the launch of its newly operational E-commerce website, Parkplanet.com. The site has been designed to eliminate the hassles faced when buying outdoor recreation equipment, and includes exclusive products from top brands in the industry at manufacturer-direct prices.
Businesses and consumers alike now have a reliable source for commercial playground equipment, shade structures, site furnishings, sports & fitness equipment. Parkplanet.com puts the customer in control of the entire purchase by providing live freight quotes and the ability to checkout using a variety of payment methods. The website's friendly user interface delivers all the critical product information necessary for customers to make an informed purchasing decision while providing unparalleled levels of product customization.
Parkplanet.com customers save time and money because products ship directly from the manufacturer to the consumer's door. Parkplanet.com eliminates the "middle-man" which translates into lower prices and faster deliveries.
"We, along with our manufacturing partners are thrilled to announce the launch of ParkPlanet.com," said Nick Santos, Director of Sales & Marketing. "We've put together a winning combination of innovative products, cutting-edge technology, fair pricing, and a proven record of customer satisfaction to make Parkplanet.com the #1 source for outdoor recreation equipment."
Parkplanet.com is a DBA of Park Associates, Inc. which was founded in 2000 to provide safe, reliable, and fun outdoor recreation products. Over the last 13 years, Park Associates Inc.'s companies have provided equipment to thousands of cities, schools, churches and businesses. Combined, our employees have over 75 years of experience in the outdoor recreation industry with vast knowledge of safety guidelines, accessibility issues, project design, and commercial quality standards.
To learn more about Parkplanet.com please contact Nick Santos at +1 (888) 668-9778 Ext. 205 or email nick(at)parkplanet(dot)com, or visit our website at http://www.parkplanet.com.