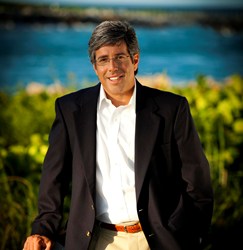 (PRWEB) August 15, 2013
David Mezzapelle and his group of contributors have been touring around the country for the release of the new book Contagious Optimism: Uplifting Stories and Motivational Advice for Positive Forward Thinking, sharing their stories of perseverance in topics that range from relationship to business and careers. Mezzapelle explains that the idea for this collection comes from his alma mater Fairfield University in a recent article from CT Post.
Mezzapelle said the book was inspired by his memories of hearing older relatives telling their stories at family gatherings when he was a child. When Fairfield University asked him to write a book about optimism and business he decided to return to the idea of collecting anecdotes like the ones he used to hear. "I said, `Let's not make it about me, but about lots of people,' " he recalled.
With the help of interns and students from Fairfield University, Mezzapelle gathered the stories for Contagious Optimism which is already a bestseller. He will be appearing on The Intelligent Optimism on August 20th. For more information and to sign up for the event, visit their website. He will also be at Barnes and Noble Broadway in New York City on August 28th at 7pm, along with contributor Dan Tully.
Mezzapelle will also be at:
9/19: Books Inc., Alameda - 7pm
9/25: The Inside Edge, Irvine - 7am
9/25: Mystic Journey Bookstore, Venice - 3:30pm
9/25: Barnes and Noble 3rd Street Promenade, Santa Monica - 7pm
10/8: Boswell Book Company, Milwaukee - 7pm
10/11: Women and Children First, Chicago - 7pm
11/2: Bridgewater Library, Bridgewater, NJ - 2-4pm
For more information about events, visit the Contagious Optimism website.
Contagious Optimism
Uplifting Stories and Motivational Advice for Positive Forward Thinking
By David Mezzapelle
Contagious Optimism includes stories, advice, actions and insights from business leaders, visionaries, professionals and just plain folks. David Mezzapelle believes that we all have the capacity to make optimism contagious just by sharing our life's adventures, and he's found a group of unstoppable optimists who have made their lives exactly what they want them to be. No time to read? Contagious Optimism is also available as a audiobook through Audible!
What people are saying about Contagious Optimism:
"It is impossible to inoculate oneself against the contagion of optimism that pours out from the stories of the courageous men and women in this book who show us how we can soar and flourish in the very midst of life's challenges. Read it and celebrate the human spirit!" –Michael Bernard Beckwith, author of Life Visioning.