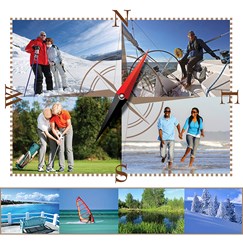 (PRWEB) August 16, 2013
Northern Albertans, Edmonton & surrounding areas love Waterfront, Recreation & Vacation Properties in far-away places. Homes & Land Affiliates, LLC celebrating 40 years publishing Homes & Land Magazines across North America (Canada 23 magazines, US 230 Magazines) are the most established in Real Estate Publications. Homes & Land Edmonton is adding a New Special Section to the Edmonton & surrounding area marketplace. Targeting the niche market of Waterfront, Recreation & Vacation Property buyers with affordable advertising rates, increased printed copies & distribution.
The key points that make Homes & Land Edmonton Magazine the best value in the Edmonton & area market are:

The most exposure to the advertising target market.
The most printed copies - 22,000
The highest pick-up rate - 21,000.
The most distribution locations - 1,400
The highest readership - 55,000+ per issue
The best advertising rates in the industry
The best CPM in the market.
New Homes and Land Edmonton also boasts the best online coverage with a syndicated nation wide reach of 30 Million unique visitors monthly. Listings syndicated to over 10 web listing site partners including luxury sites: duPontRegistry.com, NYTimes.com & WSJ.com This directly benefits advertisers as the website links back to advertiser's home pages, providing buyers with a user-friendly resource to gather information.
website: http://www.HomesAndLandOfEdmonton.com
Visit Homes & Land on Facebook at https://www.facebook.com/HomesandLandEdmonton.
Contact info: Dean Skoubis
dean(at)hledmonton(dot)ca - 780.953.9630
About Homes & Land Edmonton
Homes & Land of Edmonton in its 12th year is a targeted publication for Realtors®. Properties advertised in the magazine are also listed on Homes & Land Local & National web sites & on over 10 Syndicated Web Site Partners…giving incredible exposure.