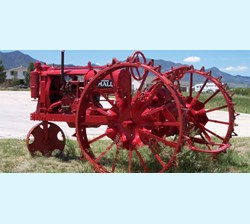 Customized, one-of-a-kind light lenses can be very creative and versatile
Atlanta, GA (PRWEB) August 16, 2013
Trains, planes, and automobiles! No matter what travel mode moves you this next Labor Day Weekend getaway, they can all be immortalized on a home or office ceiling or wall with Feel Good Light Ups fluorescent light covers or wall art—a unique and different way to bring fun action to an empty wall or tone down the cold effect of fluorescent lights.
Watch a child's room become a fun playroom or the home-designated playroom become a child's fun room with special choices of tractors, airplanes, air balloons, cars, pets, insects, fish, and much more.
Unique colorful designs, Feel Good Light Ups are created to lie in a fluorescent ceiling fixture with a "drop-down door" opening or framed as inexpensive wall art, sporting these convenient attributes:

Fits 24" x 48", 24" x 24" fluorescent ceiling fixtures
Quick and easy-to-install
Actual size in inches: 22.375" x 46.5"
Durable, heavyweight, polyester film (see Installation Instructions)
2' x 2' available
Easy to trim to any other desirable size
Also can be used as Wall Art
Customized, one-of-a-kind light lenses can be very creative and versatile since they can also be crafted from personal artwork or high-resolution photos. Teenagers also love the possibilities to create their own unique bedroom spaces.
Feel Good Light Ups also offers a popular affiliate program earning members 5% on every sale of a Feel Good Light Ups fluorescent light fixture cover or wall art when ordered through a link from a member's own business website. By just filling out a simple form and setting up the link, any business can generate revenue effortlessly.
Guaranteed to lift low spirits, Feel Good Light Ups light covers and wall art make it easy for summer fun getaway memories to hang around all winter while earning extra cash effortlessly from the affiliate program. All you need to brighten a winter mood.
About The Flag Company, Inc.
As the largest online flagpole supplier, The Flag Company, Inc. offers a complete range of flags and flag-related products in addition to its line of flagpoles and signature Flagpole Beacon. Custom screen-printing and digital printing are available for special events, corporate logos, etc. Stock merchandise includes U.S., state, international, and military flags, and all types of accessories such as bunting, memorial cases, pennants, and more. The Flag Company, Inc. is the nation's largest producer of message flags, offering over 300 different messages used by realtors, restaurants, car dealerships, and any other kind of company imaginable. Toothpick flags—both stock and custom-made to order— are also available. The complete product line can be viewed at http://www.flagco.com.
"Feel Good Light-Ups," a decorative light lens for fluorescent light fixtures, are now so popular there is a dedicated website at http://www.feelgoodlightups.com. Flagpoles and Flagpole Beacons are featured at http://www.flagpolewarehouse.com. Toothpickflag.com has a wide selection of toothpick flags for any occasion, party or corporate event, with a custom department for that one-of-a-kind special design.