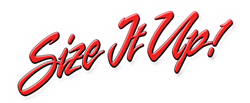 New York, NY (PRWEB) August 17, 2013
SizeItUp, the reliable fitments information provider has recently added details regarding the brand Altstadt to their database. Altstadt is a well-known brand that provides tough and durable aftermarket wheels and tires. Due to the increasing popularity of the brand among the general public, SizeitUp decided to add the details about Altstadt to its vast database. The fitment details about the brand are genuine and verified. Hence, customers who are interested in purchasing Altstadt wheels and tires can rest assured that they are not going to waste their time and money on products that will not fit their vehicle.
Online retailers who are planning to add the latest and reliable brands to their online store can rely on the SizeItUp database. SizeItUp always provides its customers with original and authentic fitment information. Since the year 1960, SizeItUp has been providing fitment information for each and every vehicle that was manufactured. As the brand Altstadt has been added to the fitments database, customers can now purchase the best wheels for their vehicles without a second thought.
More details about SizeItUp:
SizeItUp is one of the most dependable and trusted fitments detail providers. We offer expert guidance to all our customers who are not satisfied with the working of their present fitments guide. Before adding a new brand to our database, we always verify the genuineness of the brand so that our customers are 100% satisfied with our guide. Moreover, our guide is ACES compliant so that it can be integrated effortlessly on various platforms like eBay, Amazon, etc.