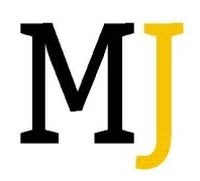 MediaJobs.com is Making Job Search Easier by Finding the Great Companies first.
New York, NY (PRWEB) August 21, 2013
During the recent Digital Content NewFronts conference in New York City, Interactive Advertising Bureau conducted a survey of attendees. The results revealed that one third of attendees on the buying side said the online advertising industry marketplace had influenced them in favor of buying digital video ads and 70 percent on the advertising side believe that a significant budget shift from TV to digital video will take place within the next year. In the article, The Stampede to Digital Video Advertising Continues, New IAB Data Reveals, MediaJobs.com reports on how an increasing number of digital marketers believe that the use of digital video will continue to skyrocket.
The article discusses some of the names in attendance at the conference as well as presentations featured at the event with quotes from the IAB's CEO and President, Randall Rothenberg on the state of the digital marketing industry. The article also cites an earlier survey by ComScore which revealed the digital video habits of people over the past year. Readers will learn about important trends in the industry that will affect digital marketing jobs.
Another article that outlines the shift to digital video is Is Internet Advertising Switching to Online Video. The article reveals how marketing managers are utilizing video to boost online advertising sales by citing research compiled by eMarketer. The research shows how video ads have risen over the past year and whether or not the trend is expected to continue. Readers will learn why YouTube's 100 advertisers increased their video ad spending by 50 percent during 2012. The article also discusses how web publishers are also jumping onto video ads and cites analysts who say that television ad budgets will likely to come online.
The statistics revealed in the article will solidify the continued transition. Readers will learn how much is currently spent on television advertising and how much is being taken up by video ad spending. The continuing move to online video will dramatically affect the number of media jobs available. Those seeking those jobs must be educated and up-to-date on all the current news and trends. MediaJobs.com presents news coupled with insights such as these to arm strategic job seekers with the knowledge and skills that they need to succeed in the tech industry.
About MediaJobs: Making Your Job Search Easier by Finding the Great Companies First
MediaJobs.com is a digital news platform that combines the power of news articles with listings for media jobs to bring rich context and strategic insight to jobseekers in the media landscape. MediaJobs.com provides source insider information from the hottest media companies, top players and products worldwide.