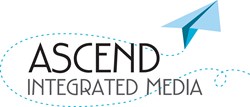 The app is a valuable resource for anyone working with copper tube and piping systems, or seeking access to technical specifications, data or installation instructions.
Overland Park, KS (PRWEB) August 15, 2013
Ascend Integrated Media is proud to announce the launch of a new smartphone and tablet app designed to make it easier and quicker for plumbers, HVAC technicians and contractors working out in the field to obtain information about copper tube, piping and fitting as well as different joining methods and applications.
Working with the Copper Development Association (CDA), Ascend Integrated Media converted the CDA's popular Copper Tube Handbook into an app that can be downloaded directly onto an iPad or iPhone (plus Android devices soon) and carried onto the jobsite. By searching for "Copper Tube Handbook" in the Apple App store, users now have this more than 60-page manual readily available on their mobile device.
The app is a valuable resource for anyone working with copper tube and piping systems, or seeking access to technical specifications, data or installation instructions. Also available through the app are several short, educational how-to videos from the "Do it Proper with Copper series," which are produced by CDA. These videos demonstrate the various copper joining techniques as well as help distinguish the different sizes and designations for copper tube, pipe and fittings.
For years, CDA has been the go-to source for apprentices, plumbers and contractors in the industry. Providing an app for today's tech-friendly world was the logical next step.
"We are proud to partner with the CDA on this project," said Eric Jacobson, Vice President, Media Development at Ascend. "We helped them bring this valuable resource for engineers, installers and inspectors to the field in one, easy-to-use app."
The tablet version of the app allows users to skim through the pages like a book, or jump directly to different sections of the manual ― including the how-to videos ― by using the Table of Contents. The Table of Contents also can be accessed from a drop-down toolbar located on the top right-hand corner of the app. Hyperlinks also help users navigate to industry websites without having to search for them online. Similar navigation features can be accessed on the iPhone.
The Copper Tube Handbook App is free to download for the first 10,000 customers in the U.S. and Canada, and will be sold at a cost of $0.99 thereafter. The app is now available for download through the Apple Store and will be available for Android users through Google Play later this year.
##
About Ascend Integrated Media — Ascend Integrated Media LLC is a custom media and marketing services agency established in 1982 that specializes in custom publishing, trade show and event publishing, custom content creation and content integration. The Kansas-based agency has received 52 national awards in the last three years for its work.
Ascend is uniquely positioned to work with associations, nonprofits, government agencies and companies to develop and produce brand-enhancing communications products. The company engages on behalf of the client to create, produce and distribute print, digital and mobile content associated with marketing, branding and social media initiatives.
Ascend's suite of fully integrated products and services includes print and digital magazine publishing, newspaper publishing, print and digital newsletters, membership directories, product buyers' guides, exhibit guides, city guides, maps, annual reports, hotel door-drop services, advertising/sponsorship/exhibit sales representation, patient education information, website design and management, smartphone mobile app development, iPad/tablet publishing as well as social media account management, targeted text/SMS services and QR code programs.
About the Copper Development Association — The CDA is the information, education, market and technical development arm of the copper, brass and bronze industries in the U.S.