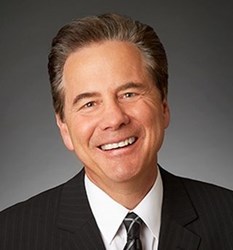 Los Angeles, CA (PRWEB) August 19, 2013
Australian Local Government Minister Don Page has reportedly proposed new legislation that would place much greater restrictions on dogs who exhibit aggressive behaviors, according to a recent report from The Daily Telegraph. According to the article, Page laid out his plans at a state budget estimates hearing, and if enacted, the new legislation would force so-called "menacing" dogs to be muzzled, even if they haven't bitten anyone. Noted dog attack lawyer Jeff Nadrich recently commented on the story, and its legal implications.
According to Nadrich, "We know that dog bites are on the rise, but legislation like this may prove controversial. If I understand it correctly, local officials would be able to use their own discretion in determining aggressive behavior, even if the dog has never bitten anyone. Some might argue that this paves the way for abuse, and enables overzealous advocates to unfairly muzzle dogs with no real dangerous tendencies."
The Daily Telegraph article further notes that Page's initiative hopes to reduce the number of dog bites in New South Wales. The article quotes Page as saying, "The main reason is that we will be able to identify a dog that has been behaving in an aggressive fashion - that is not necessarily a dangerous dog...but one which has shown aggressive tendencies." His plan would reportedly also subject dog owners to increased penalties, and could even ban breeds that are known for aggressive behavior.
If a dog is deemed "menacing," it could be subject to muzzling, and required to be supervised at all times by a person over the age of 18, according to the Daily Telegraph report. Dog owners could be required to pay a $1,320 fine for failing to register a "menacing" dog, or for not keeping it properly restrained. If the dog attacks a human being, the owner could be subject to a fine as high as $55,000, or a two-year jail sentence.
Source:
The Daily Telegraph: At Last, A Serious Push for Dog Laws with Bite; August 12, 2013