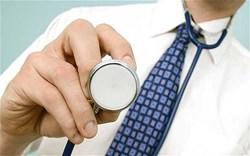 It will take the stress off A&E, there will be more time for patients who need to be there and it will make sure patients get seen by the right people the first time round.
Bolton, UK (PRWEB UK) 21 August 2013
In an innovative new trial, GP's are to extend their opening hours: opening later in the evening, and for the first time, on weekends (1). Beliefs are that increased access to GP's will decrease the prevalence of needless A&E visits, in turn lowering the instance of clinical negligence claims.
According to the Manchester Evening News, after winning grants from a £2m pot, practices in Radcliffe, Heywood and Middleton will use the money to significantly improve their patient services. With the use of the money at each practice's discretion, it has been determined that the money will be used to fund seven-day GP access (1).
Speaking on the new trial, lead doctor for GP's in Bury, Dr Kiran Patel –
"This is about extending GP hours to give better access for patients and cut down on waiting times. Patients will have access to GPs much more easily and have a quick assessment by a medical professional.
"Many people struggle to get appointments outside their working hours and this will allow that to happen while taking pressure off A&E. If we can get this stuff working it will make a big difference. Radcliffe is a deprived part of Bury with significant health needs.
"It will take the stress off A&E, there will be more time for patients who need to be there and it will make sure patients get seen by the right people the first time round."
The trial is due to start at the end of October, running for six months. Should the trial be successful, intentions are for the changes to be rolled out across Greater Manchester (1). As reported in the Manchester Evening News, it is hoped that increasing access to GP's will mean an earlier diagnosis for patients, and in turn a better standard of treatment.
Considering the effect the changes may have, Asons Executive, Laura Williams –
"Giving patients better access to their GP should have several benefits. From personal experience, I know how difficult it can be to get an appointment outside working hours; being able to see my GP in the evening or at the weekend would be of great benefit.
"In the wake of the mid-staff and Keogh reports, it seems like every newspaper has reported on our hospitals struggles. At Asons we frequently see hospital acquired infection claims, misdiagnosis claims and pressure sore claims, where clinical negligence problems have arisen because hospital staff have been over-worked and under-pressure. Extending GP opening hours could alleviate that pressure, as patients will no longer have to visit A&E because their local surgery is closed. I will be following these trials with great interest."
In the event that you consider yourself to have been subject to clinical negligence, you must seek legal advice as quickly as possible. Taking action can prevent the same situation from reoccurring, helping others to avoid injury in future.
If you, or someone you know, have suffered then you may be able to make a clinical negligence claim for compensation. Asons Solicitors deal with medical claims on a regular basis, you can contact them on: 0844 850 1062 or you can fill out their claim form at asons.co.uk
(1) The Manchester Evening News, 'GP surgeries to open seven days a week in Greater Manchester' (15/08/2013) manchestereveningnews.co.uk/news/greater-manchester-news/gp-surgeries-open-seven-days-5731793
ENDS
About Asons Solicitors:
Asons Solicitors is a Bolton-based law practice that specialises in personal injury and industrial disease claims. Founded by brothers Imran Akram and Kamran Akram, Asons Solicitors has developed to become a young and dynamic law firm that delivers practical solutions to clients in times of difficulty. Their continued focus on their staff has seen them awarded with the Investors in People "Gold Award"; which is reflected in the professional and personable approach they take in working with clients. They strive to grow and to develop, and their supportiveness and attention to detail ensures that their clients use them time and again.
For further information contact:
Email: info(at)asons(dot)co.uk
Website: http://www.asons.co.uk