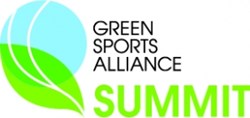 A Breath of Fresh Air for Athletes, Fans and Staff
Orlando, FL (PRWEB) August 20, 2013
The company well-known for environmental kitchen solutions, Filta, has announced that it will sponsor a roundtable at the coming 2013 Green Sports Alliance Summit from August 25-28 in New York, NY.
The Green Sports Alliance Summit serves as a platform for the sports community to unite around sustainability – bringing together more than 500 industry stakeholders to learn from 80+ leaders at the forefront of the sports greening movement. The 2013 program covers the day's most critical topics in professional and collegiate sports greening via a dynamic mix of workshops, industry roundtables, leadership plenaries, keynotes, professional trainings and venue tours. Filta's core commitment to Environmental Sustainability is what drew their interest in becoming a sponsor of this event.
The Filta sponsored Solutions Roundtable: A Breath of Fresh Air for Athletes, Fans and Staff: Innovations in green cleaning on August 26th will feature a discussion around the most innovative green cleaning products, techniques, and staff engagement programs to help ensure the health of all those who visit sports venues. The roundtable will be moderated by Stephen Ashkin, Executive Director of the Green Cleaning Network. Mr. Ashkin is often thought of as "The Father of Green Cleaning", having worked on the issue for over 20 years, formulating greener cleaning products, developing standards and legislation, and implementing green cleaning programs that reduce impacts on worker and occupant/fan health, environment and the bottom-line.
Additional key participants in the roundtable discussion include:
Sissy Burkhart, Cleaning Operations Manager, Pittsburgh Pirates, PNC Park
Jim Jones, Assistant Administrator, Office of Chemical Safety & Pollution Prevention, EPA
Bryan Leslie, Director, Building Operations + Team Up Green, Air Canada Centre
Dan Schupsky, Aquatics Coordinator, Assistant Swim Coach, University of Pennsylvania
"Green cleaning is a big part of Filta's Eco-Responsibility which is why we are excited to participate this year," said Rob Totten, Filta Sustainability Director. He continued to explain, "Filta is dedicated to saving its clients' money, creating a safer working environment, and providing customers with the tools to increase the quality of their product, all while preserving the environment. Since 2002, Filta has recycled over 1/3 of a billion pounds of oil and counting."
About Filta Environmental Kitchen Solutions
Established in the United Kingdom in 1996 and brought to the USA in 2002, Filta is the world's leader in commercial fryer and cooking oil management services and offers its services through a worldwide Franchise network. Filta currently serves more than 70 large sports venues (MLB, NFL, NBA, NHL, MLS, NCAA, MiLB) across the United States. Serving roughly 10 percent of the large sports venue market, while positioned to service 96 percent of all venues across the country. Connect with us on LinkedIn http://www.linkedin.com/company/the-filta-group-inc.