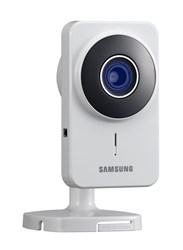 "Spying on someones child using their webcam, what a sick world we live in honestly who would thank possibly scaring and spying on a little girl is a good idea"-Nicki Anderson
(PRWEB) August 16, 2013
The recent hacking of a digital video baby monitor has manufacturers, including iWatchLife engineers, double-checking the vulnerability of their existing firewalls. Hackers are able to gain access to Internet Protocol (IP) run systems that have WiFi and password vulnerabilities.
Invasion of privacy
A family in Houston awakened by a voice in their 2-year old daughter's room was horrified to see their digital video baby monitor rotate as they entered her room. The camera watched as the child's father approached it and unplugged it. ABC to go online reported the family heard the hacker speaking to their daughter and were happy their hearing-impaired child could not hear the man's words.
Hackers watch through the camera
The hacker can see through the camera and control the camera's movements. Isolated hacking incidents have manufacturers reviewing camera security software for weaknesses and advising owners to create a secure wireless environment with strong password protection.
Increased security measures
iWatchLife engineers create software with layered security to deter hacking and each customer receives registration information for the equipment they purchase. By registering the camera security software, customers will receive firmware updates, fixes and patches automatically. Unregistered equipment becomes vulnerable to hackers as it becomes outdated and owners must search the website for the needed upgrades.
Vulnerable digital IP platforms
Though hacking webcams has been happening for many years, the hacking of a digital baby monitor surprises many. Digital devices that have an IP are vulnerable to hackers. Ethical hackers have proven this by hacking pacemakers and diabetic insulin pumps.
An advanced camera security software
iWatchLife is a camera security software for private homes and families who want the most technologically advanced surveillance system on the market. iWatchLife engineers programmed the system with intuitive technology. The camera learns what to film and what not to film. The advanced motion sensing technology goes beyond motion detection and into a realm of its own.
Learning and support
The iWatchLife system is a safe digital video baby monitor. The members of the iWatchLife team offer 24 / 7 online support. The initial setup of new equipment is supervised by professional technicians and these professionals thoroughly explain proper security measures.
Customers learn how to secure a WiFi network within their home and how to make strong passwords so no one can hack into their camera security software. As more wireless surveillance systems stream to computers, cell phones and tablets, the need for Internet Technicians (IT) has come to wireless manufacturers. iWatchLife has used IT in their processes from the beginning of the iWatchLife planning stages.
The hacking of a digital video baby monitor has led some to unplug their systems. That defeats in-home security and makes home feel less safe. Experts say keeping the surveillance system up-to-date with software updates and patches will provide more security. Secure WiFi networks and stronger password protection are essential. The future will tell if technology can outsmart hackers or if hackers will continue invading private homes.