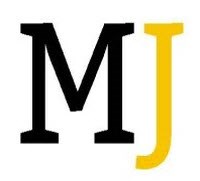 MediaJobs.com Finding the Great Companies First
New York, NY (PRWEB) August 22, 2013
Roy Weissman, CEO of MediaJobs.com recently interviewed Drew Martin of MeCam, the hands-free wearable video camera that easily allows users to capture their lives. The interview, titled Wear Vision for Over 1 Billion Viewers- MeCam, revealed how Drew Martin came up with the idea and then made it come to fruition. As a young 30 year old entrepreneur, Martin had worked in finance and banking – but didn't find it fulfilling. He had worked with a spyware company and fell in love with the technology but wasn't sure that spyware was his niche. He had an idea to take that technology and develop it into something that would appeal to the mainstream public. "It took me about a year to develop and I launched it in 2013 and six months down the road, thankfully, it is successful and people are reacting well to it."
Those seeking media jobs would be interested to learn that during the interview, Martin revealed that he had absolutely no background in the industry and feels that it doesn't really matter. "I think that we are very lucky to live in a day and age where you don't have to have expertise in a field to necessarily go into it and start a business out of it. With the internet today, with the global market place, I think that you are able to educate yourself about anything you want to do, and if you have the gusto and the motivation, you can go and do it."
Listeners will learn what MeCam retails for and what makes it so special when compared to similar products along with its unique selling proposition - price. Social media managers will also be interested to learn that Martin feels technology is getting to a point where all cameras will be equipped to do the same thing.
E-commerce directors will find their business strategy interesting as Martin reveals that in order to be profitable, they must go the direct consumer route online – although they may dip their toes in retail soon with a more advanced camera at a higher price. The company relies heavily on customer feedback to tweak their business strategy as well as their technology.
Listeners will learn how many units have been sold this year, whether or not they offer an affiliate program, how they use bloggers to increase visibility and sales – and where he hopes the company will be in one year. Martin also reveals how he has secured funding and how he has been able to maintain ownership of the company as well as offers some words of wisdom for aspiring entrepreneurs.
Listen to the interview in its entirety at Wear Vision for Over 1 Billion Viewers
About MediaJobs: Making Your Job Search Easier by Finding the Great Companies First
MediaJobs.com is a digital news platform that combines the power of news articles with listings for media jobs to bring rich context and strategic insight to jobseekers in the media landscape. MediaJobs.com provides source insider information from the hottest media companies, top players and products worldwide.