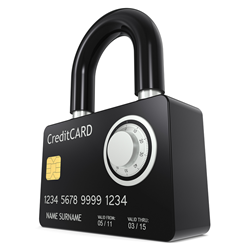 PCI SAQ Certification Guidance starts with the experts at pcipolicyportal.com.
Dallas, TX (PRWEB) August 19, 2013
pcipolicyportal.com offers PCI SAQ certification guidance for merchants and service providers looking for high-quality, cost-effective compliance assistance with the PCI DSS provisions. Daunting and challenging at times, PCI can be an incredibly demanding and time-consuming process, all the more reason to trust the experts at pcipolicyportal.com. Since 2009, pcipolicyportal.com has been assisting merchants and service providers all across the globe in terms of compliance with the Payment Card Industry Data Security Standards (PCI DSS), offering consulting services, along with industry leading PCI specific information security policies, procedures, forms, checklists, and other helpful information. Learn about the 10 easy steps for PCI SAQ certification today, then consider purchasing one of the PCI policies packets for ensuring a swift and easy road towards compliance.
Don't spend endless hours authoring PCI policies, use the PCI Policies Packet s today from the industry leaders at picpolicyportal.com. From the Self-Assessment Questionnaires (SAQ) to Level 1 onsite assessments by a Payment Card Industry Qualified Security Assessor, pcipolicyportal.com has the tools, resources, expertise – and PCI "know-how" for getting merchants and service providers compliant in an efficient and cost-effective manner. Learn more about the 10 easy steps for PCI SAQ certification, then download the PCI Policies Packets today.
Becoming compliant has never been easier, thanks to the experts at pcipolicyportal.com. Order and download industry leading PCI Polices Packets today from the PCI SAQ certification guidance experts at pcipolicyportal.com. Call us at 424-274-1952 to learn more.