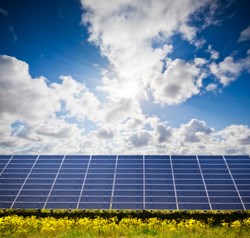 Seeking Partners for Our Large Pipeline of Utility Scale Solar Projects
Asheville, NC (PRWEB) August 17, 2013
Innovative Solar Systems, LLC has quickly become the number two solar developer in North Carolina within their first two years in business. The company started out developing solar farm projects in the 1 to 2 megawatt size and has now grown to developing larger projects like the 20MW, 50MW and 100MW projects slated to be shovel ready by sometime in 2014.
Innovative Solar Systems plans a total of 25 utility scale solar farms to be fully developed and ready for construction in 2014. Many of these projects are currently under going engineering review by Duke Energy Progress and will be shovel ready by January 2014. Of those twenty five projects, approximately twenty (20) will be 2.5MW size projects on 15 acre land tracts along with the larger projects ranging from 20MW to 100MW which will be on land tracts that range in size from 100 acres to 600 acres.
Last year in 2012 we developed and received approvals on eleven (11) large solar farm projects in various counties throughout the state. Most of those projects will be on line and commissioned by January 2014, said Green of ISS, so we're getting to be a major player in solar within North Carolina. The company is also in early stages of developing large scale solar projects in other states and abroad.
The solar farms being developed in North Carolina by ISS will provide power for approximately 200,000 homes all over and across the state. North Carolina remains a developer friendly state for solar and provides for 35% NC Tax Credits, 30% Federal Credits and accelerated system depreciation.
ISS has plans to form strategic partnerships with financially sound investors that will provide for the company's expansion to approximately six other key states within the next year. For Investor relations and to learn more about Innovative Solar Systems, LLC please contact the companies managing partner, Richard Green at (828)-777-0052.