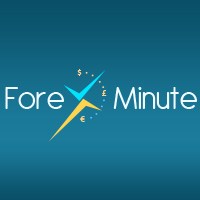 According to the reviewer at ForexMinute, "TradersRoom is the most professional and objective platform.
London, UK (PRWEB) August 21, 2013
ForexMinute which reviews and selects a broker every month has declared TradersRoom as this month's broker. According to the reviewer at ForexMinute, "TradersRoom is the most professional and objective platform for trading Digital Options online and for that it is selecting it 'The Broker of Month.'
The reviewer further claims that TradersRoom is an innovative consumer trading company which also offers Digital or Binary Options which are becoming popular and the most efficient way to convert financial decisions into substantial profits within a short span of time. It offers easy and intuitive ways to trade Forex, Commodities, Indices or Stocks to traders.
TradersRoom brings significant and predetermined payouts from 68%-75% to traders and also minimizes the loss when being off-target. The broker retains just 5%-10% of the original investment traders make when the loss is off-target. Traders can also determine before trading what amount they wish to put at stake and what amount they want in return if trade goes off-target.
Delivering new trading solutions, TradersRoom brings web-based trading platform that allows traders trade from anywhere in the world while on move. The reviewer at ForexMinute claims that the platforms that need downloading often generate several issues; ruling out any such issues, TradersRoom has brought in the web-based trading platform.
Its trading platform offers speed and precision on a range of trading settlements and enables all traders to trade by benefiting from its simplified trading procedure. Also, providing 100% secure and private investment experience, the trading platform increases the chances of profiting and reduces the chances of loss.
About ForexMinute.com
ForexMinute, the world's leading Forex news and views portal, has become a one-stop solution provider for Forex traders and brokers as well as Bitcoins news. It provides all the required tools to individuals to become a professional Forex trader. Also, it helps Forex brokers provide high-end user-friendly trading experience to traders with an array of resources e.g. financial news by the minute, fundamental analysis, technical analysis, Forex tools and others.
For more information, visit http://www.forexminute.com or call +1 800 758 5780.
You can have the ForexMinute newsletter delivered to you each trading day. Simply sign up today. You will be kept up to date on the latest market action. It's free and simple -http://www.forexminute.com/newsletter.