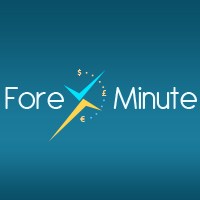 Well managed by veteran professionals from the gaming, financial risk management and internet industries.
London, UK (PRWEB) August 22, 2013
ForexMinute, a leading online portal for Forex news, has recommended iOption, a part of iOption Global Group 2012 for traders. According to a reviewer at ForexMinute, iOption is a global private company headquartered in the British Virgin Islands and has been providing high-end trading services to customers for several years now.
Well managed by veteran professionals from the gaming, financial risk management and internet industries, iOption began as a small local broker and has expanded to a multi office international trading broker in a very short span of time.
Speaking to media professionals, a source from iOption says that although it provides an online platform, it understands that there is no substitute for personal services and for that it brings Personal Account Managers who works closely with the trader.
The source from the brokerage firm further says that Personal Account Manager works closely with trader and connects with them over the phone, email and through online chat to ensure them that they receive an excellent level of service when they trade with it.
The reviewer at ForexMinute claims that the broker provides a professional, efficient and user-friendly platform which is quite essential for traders as with it they can do well in the trade and gain maximum profit.
Apart from trained and experienced Forex traders, iOption also has a support team available for traders who help them during their trading session. They also assist traders gain the maximum out of their investment when trading Forex.
About ForexMinute.com
ForexMinute, the world's leading Forex news and views portal, has become a one-stop solution provider for Forex traders and brokers as well as Bitcoins news. It provides all the required tools to individuals to become a professional Forex trader. Also, it helps Forex brokers provide high-end user-friendly trading experience to traders with an array of resources e.g. financial news by the minute, fundamental analysis, technical analysis, Forex tools and others.
For more information, visit http://www.forexminute.com or call +1 800 758 5780.
You can have the ForexMinute newsletter delivered to you each trading day. Simply sign up today. You will be kept up to date on the latest market action. It's free and simple -http://www.forexminute.com/newsletter.