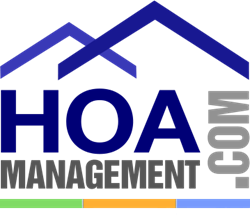 Lakewood, CO (PRWEB) August 23, 2013
HOA Management (.com) is proud to announce a new advertising partnership with Community Management Specialists. Located in Lakewood, CMS specializes in the management of homeowner associations in the Denver Metro Area.
Community Management Specialists has partnered with HOA Management (.com) to advertise their services to condominium associations in Colorado that are actively seeking a new property management company. To learn more about Community Management, visitors to HOA Management (.com) can view their profile page on the directory. Included on their profile page is a direct link for users to click through to the Community Management Specialists website. HOA Management (.com) also provides a contact form for users who prefer to communicate via email.
Community Management Specialists provides associations the highest level of professional management possible, consistent with the highest standards of ethical conduct. CMS has been in the business for over 18 years and prides itself on catering to the client. They are committed to ensuring that their company focuses on the important issues in a clients' community and providing resolutions to any issues that the community may be facing. CMS provides increasing value, communication, financial stability, and architectural control for all of their clients. CMS works hand-in-hand with Board of Directors, homeowners and outstanding contractors to enable homeowners to protect their shared assets, enhance property values and create a positive community living experience.
HOA Management (.com) is a leading HOA property management directory that uses targeted marketing strategies to reach out to community associations and offer them free access to its online directory. Association residents and board members are able to connect with professional management companies and service providers in their local area by searching on the HOA Management (.com) directory. To learn more about HOA Management (.com), visit http://www.hoamanagement.com or email sales(at)hoamanagement(dot)com.