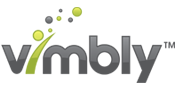 New York, NY (PRWEB) August 21, 2013
Vimbly (http://www.vimbly.com), as seen on USA Today and Fox News, recently released guides for every neighborhood in New York City. In each guide, Vimbly documents the most interesting activities to be found in each neighborhood, ranging from dance classes, food adventures, and even trapeze lessons. Vimbly has uncovered the best things to do in each NYC neighborhood.
"Sometimes New Yorkers don't want to stray far from home to find a cool new activity for after work or on the weekend. They'd rather stay close to 'home base,' so to speak," says Sam Lundin, founder and CEO of Vimbly. "We're trying to let New Yorkers find fun things to do that are only a few blocks away."
Vimbly gives a neighborhood tour of places consumers see everyday but rarely, if ever, enter.
Any activity featured on the Vimbly guides are throughout a day, or week, complementing any New York City schedule. Furthermore, every class listed on Vimbly is easily bookable, with all pertinent information visible, such as pricing, schedules, and availability. These classes can be directly by clicking on Vimbly.com and going through the simple process of booking.
Enjoy a unique activity found right in your neighborhood!
About Vimbly
Vimbly is a free website to find and book activities in NYC such as chocolate tours, sunset cruises, dance classes, and even exotic dream car races. Founded in 2011, Vimbly eliminates the extensive research behind finding things to do in NYC. With the neighborhood guide, Vimbly eliminates a little bit more research.